More Popeyes Chicken Sandwich mayhem, this time with a racial twist.
An angry white guy with a taste for a fried chicken sandwich started recklessly tossing N-bombs inside of a Popeyes.
He was able to make it out of the store, but he got caught in the street:
A white supremacist at a Popeyes Chicken was yelling the N-word around Black customers.

Before u watch the video, can u guess what happened next?:

A. He left without incident

B. Some customers prayed with him

C. He got jumped & had his chicken sammich stolen#Ogun pic.twitter.com/pGNjRGoflH

— Tariq Nasheed 🇺🇸 (@tariqnasheed) November 6, 2019
As you can see, he didn't get to eat that chicken sandwich.
In light of the continued chicken sandwich related violence, Popeyes has asked its customers to "show some patience and love each other as much as it loves the restaurant."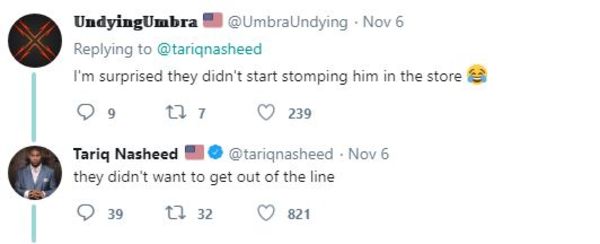 Discuss