Boosie Badazz was one ragin' cajun after his Bentley truck was relieved of 70K of jewelry as he dined at Pappadeaux Seafood Kitchen in Atlanta earlier this week.
Boosie got on the gram and demanded the perps drop their location, so he could dole out some street justice. Obviously, they didn't. But there are some clues to who they are.
Police have released footage of two men hitting Boosie's ride in a parking lot smash and grab.
As you can see, Boosie's rapper B-Will figures out what's going down and comes running. By then the men are in their own car and pull out of the lot.
The thieves got off with three pieces of Boosie's jewelry, a "Super Bowl style" diamond ring valued at $10k, a $10K large rose gold ring, and a rose gold Cuban link chain with diamonds valued at $50K.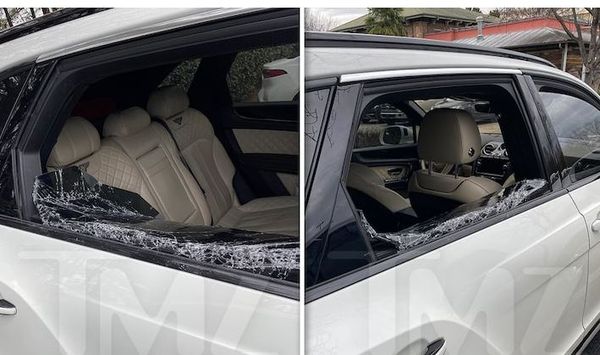 Discuss