Last month, Remy Ma threw Doja Cat out of the entire rap game.
"I don't think she's a rapper. They put her in the rapper category, but I don't think she's a rapper. But she makes dope records and I think she's dope," Remy said on Drink Champs.
After watching Doja's set at Coachella, Wale disagrees with Remy, although he didn't even know Doja's rap card was up for debate.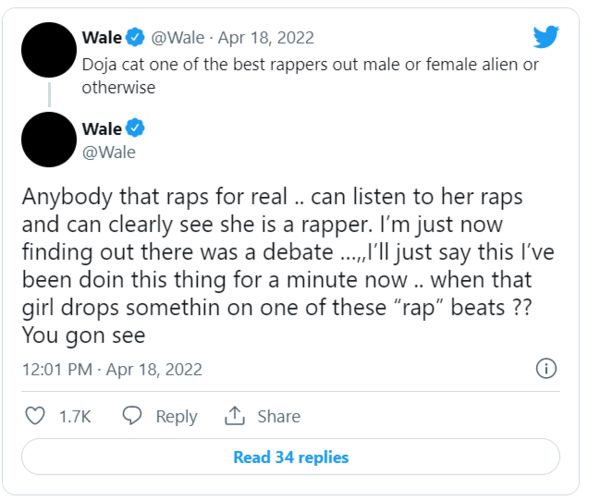 "Doja cat one of the best rappers out male or female alien or otherwise," he typed. "Anybody that raps for real .. can listen to her raps and can clearly see she is a rapper. I'm just now finding out there was a debate …,,I'll just say this I've been doin this thing for a minute now .. when that girl drops somethin on one of these "rap" beats ?? You gon see," Wale said.
When somebody called her a pop star, Wale explained why she was more.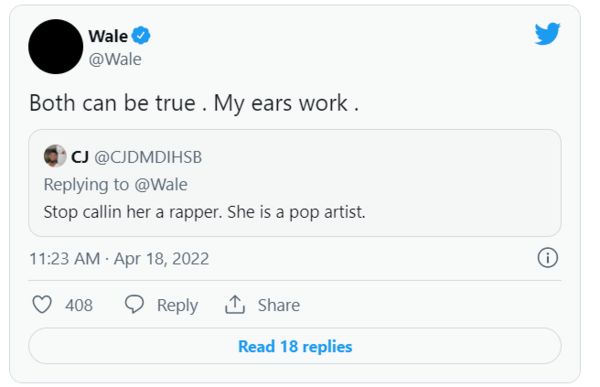 "Both can be true. My ears work," he typed.
What do you think?
Discuss