The actress and comedian Amanda Seales, who currently plays on the HBO series Insecure, recently stopped by Viceland's Desus & Mero and told a story about Wale trying to fight her at a concert in Philly in 2012.
According to Seales, the DMV rhymer was upset because she questioned why so many women like him in a tweet.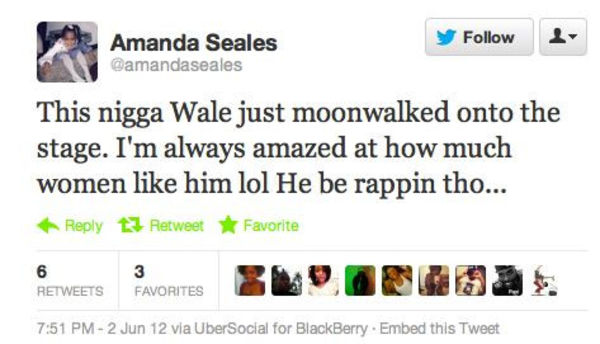 He was upset enough to get in her face for real, and Seales said that her boyfriend at the time had to intervene, and he yoked Wale up by the collar.
"He tried to fight me over a tweet," the actress recalled. "My man at the time literally appeared and like flew over people, picked [Wale] by the side of his neck and pulled him to the side."
After the incident, the MMG rapper continued to bash Seales on Twitter, and they haven't made up since, despite efforts to bring the two together. What do you think about Wale trying to square up with a woman?
You can hear Seales talk about the incident at the 7:24 mark.
[Related: Wale smacks food out of club girl's hand.]


Discuss