Let's just call it Sneakergate.
Earlier this week, the Internet had some fun with a photo that appeared to show Wale waiting in line with the masses for Nike's much anticipated Supreme Air Force 1s.
The photo, taken outside of a LA storefront  -- the kicks are so exclusive they aren't even being sold in NYC -- first run on the website Sneaker Mob.
It became somewhat a viral hit because it would seem unusual for somebody like Wale to have to wait in line like that.
Rappers, they're just like the rest of us!
Well, Wale got on Twitter yesterday to deny he was forced to sit in line for his kicks. In doing so, he lashed out at Sneaker Mob for sacrificing their sneaker integrity in pursuit of a few clicks.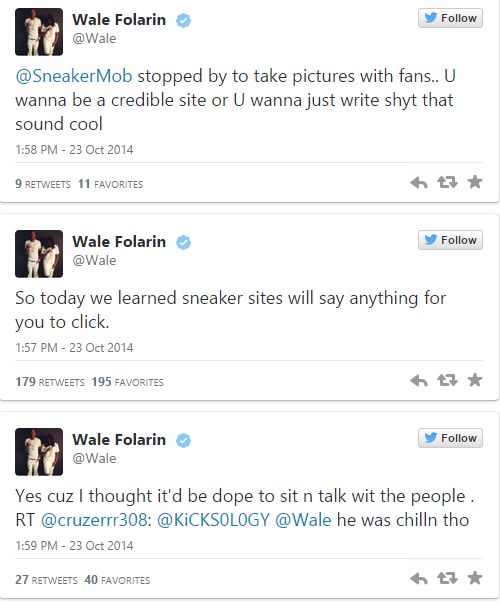 So to sum it up: Wale doesn't have to wait in line for sneakers, and is also a good, fan-friendly chap. Put your notebook away Meek Mill, wherever you are.
Discuss