If there's a Waka Flocka Flame sex tape out there, he wants everybody to know that he has nothing to do with putting it out there.
Big Homie Flock took to Twitter last night to addresses a still that features him getting head from woman in a green thong.
Damn really recording me in my hotel room smh — Waka Flocka Flame (@WakaFlockabsm) March 31, 2015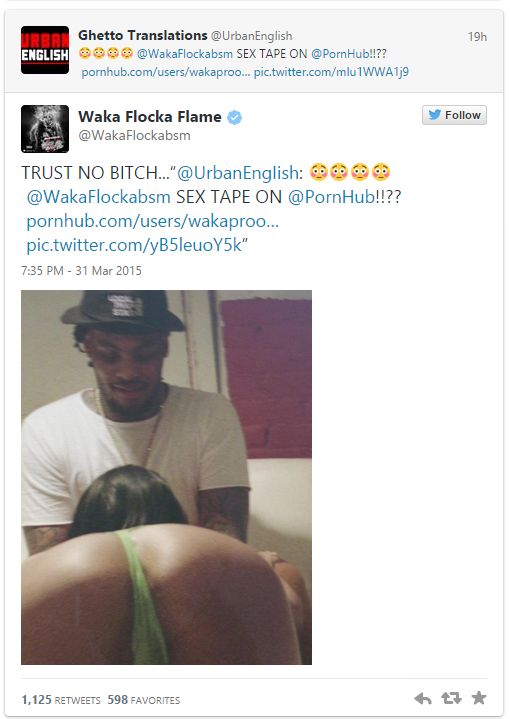 Waka isn't the first emcee to have an unauthorized sex tape scare. Last year, Playboy model Carla Howe allegedly tricked Wiz Khalifa into a shooting a porn. The tape never hit the market, but you can check out photos from the dalliance here.
Discuss