Nick Cannon had quite a week and Waka Flocka Flame doesn't think he ended it right.
It all started when an interview Cannon did with Professor Griff in which Nick said some pretty anti-Semitic and anti-white things went viral.
At first, Nick refused to apologize, even after he was fired from Wild N Out. However, he quickly had a change of heart and started thoroughly apologizing for the anti-Semitic portion of the chat, saving his job at The Masked Singer.
Waka thinks Cannon messed up when he said sorry to the Jewish community.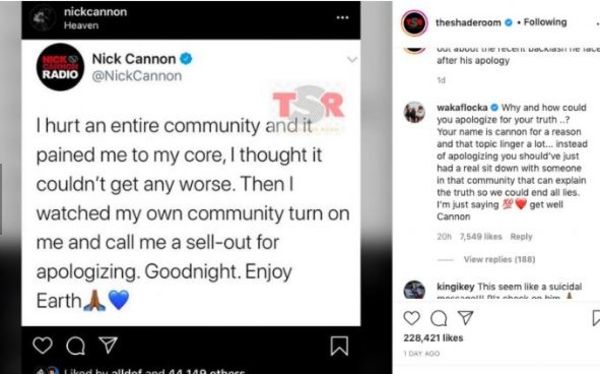 "Why and how could you apologize for your truth ..? Your name is cannon for a reason, and that topic linger a lot... instead of apologizing you should've just had a real sit down with someone in that community that can explain the truth so we could end all lies. I'm just saying 💯❤️ get well Cannon," Waka typed in the comments.
In addition to apologizing, Nick said he's taking time off his radio show so he can reflect on where he went wrong and re-educate himself.
Discuss