When asked by the New York Times what he thought about Lil Yachty, Lil Uzi Vert, 21 Savage and Kodak Black, Lil Wayne had a pretty funny answer.
I swear to God I didn't know you were saying people's names just now, so that should probably answer that question. I just do my own thing.
While we all laughed at Weezy's savagery, it left Waka Flocka Flame feeling a certain type of way.
"Mufuckas be throwing shade to these young niggas too. Yall niggas stop fronting like ya don't be hearing about these young niggas rapping and turning up. Stop hating on these young niggas," Waka said.
This isn't the first time Waka has gone gone after another high profile rapper with a blatant video subliminal. He did the same thing with Game a couple of months back -- calling out his social media dick prints -- and then claimed he wasn't talking about Game in the first place.

We wonder if he'll stay firm with his criticism of Wayne.

Update: Waka's saying he didn't mean Wayne.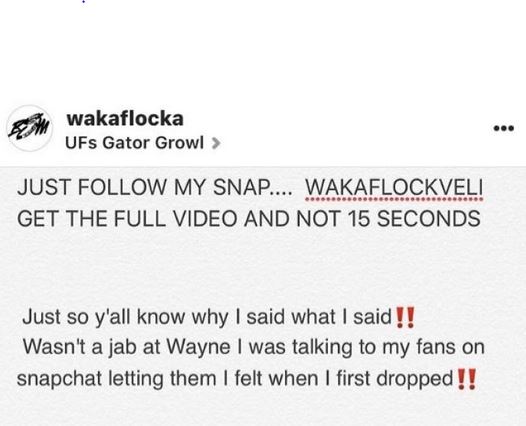 Discuss