Wack 100 always seems to find himself in the middle of some drama.
Recently, he beefed with YG on social media about gang affiliations and even staged a fake fight on Mike Tyson's Hot Boxin podcast.
Now, Wack has Roc Nation in his scope, and he's even hollering at Jay-Z to do something.
According to Wack, Roc Nation does not pay their bills, and he aired them out on Instagram #JAYZ.
Don't do NO up front business with @rocnation without getting a deposit. When WE do this shit we are Gangstas , Bullies and Thugs. When They do it it's a Mistake !! #JayZ tell your team to send me my money. I've been told 3 different dates since the service was rendered ..... THE CONTRACT KEEPS EVERYBODY HONEST... #CROOKSWITHASMILE @rocnation
We're not sure what happened but that hashtag is sure to get attention.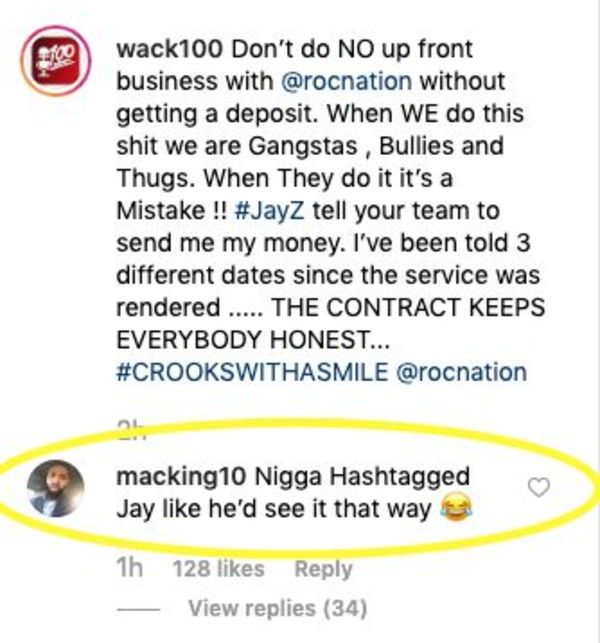 Discuss