Wack 100 has been hounding J. Prince for a minute now.
The West Coast boss said the Rap-a-Lot founder was essentially signaling the police when he revealed to the world that Offset had been beefing with him over Takeoff's death.
"[Offset] ain't say nothing, right? Here he go, alarming law enforcement that Offset might have a problem with us," Wack said on Clubhouse. "Offset ain't openly say nothing. So now this n*gga came out on one of the largest podcast platforms and waking it up that Offset is making threats."
But then the two aging gangsters supposedly had a chat and Wack said he would lay off Prince.
That detente didn't last long.
Wack jumped on IG this weekend and revealed that Prince got caught with 40 keys of (presumably) coke but it just went away.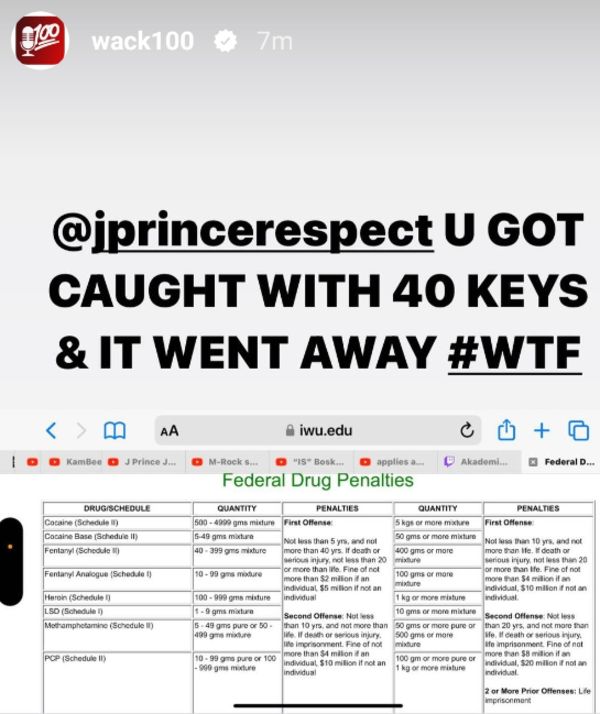 He also posted the harsh federal guidelines for such a crime, suggesting Prince had to give up a lot in his deal with the Feds to get out of his predicament.
What do you think?
Discuss