Wack 100 loves telling stories on Clubhouse.
His latest tale is quite a doozy.
According to Wack, he and Big U caught Future (who was with Ciara at the time) at LAX airport and ran him down over a debt he owed Detroit rapper Trick Trick.
"Future owed Trick Trick some money," Wack said. "Me and Trick Trick and Big U were real close at the time ... Me and Big U on a red eye to Atlanta. We coming through LAX. We coming through security putting our bag through the thing and who we see on the other side? We see Future and Ciara. When we come through the thing, I say, 'Aye, homie. You got that money for Trick?' We start running. I'm chasing the n*gga, on the dead homies, through the Delta."
According to Wack, Future ditched Ciara when he tried to get away.
But they caught him. When they did Future frantically called Birdman, who was able to calm Wack down.
When Big U caught wind of Wack's tale, he called cap.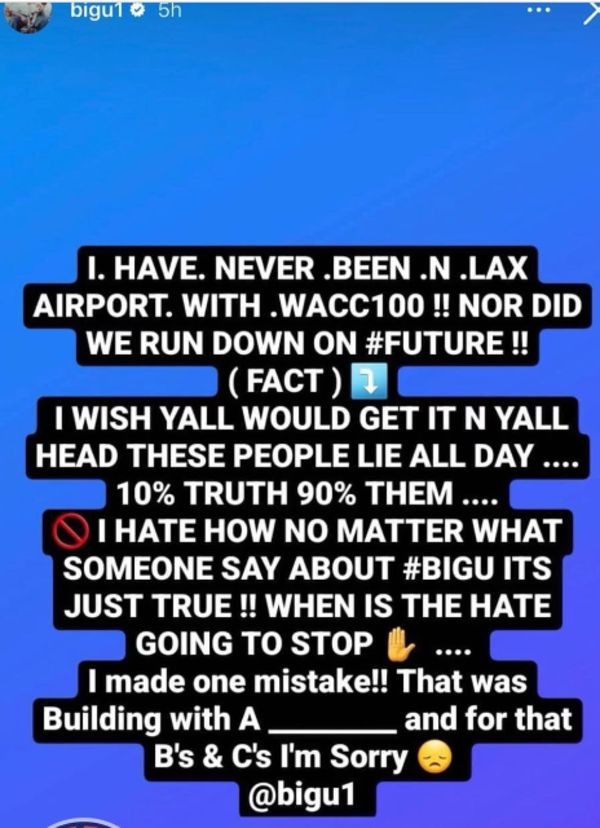 "I. HAVE. NEVER. BEEN. N. .LAX AIRPORT. WITH. WACC100!! NOR DID WE RUN DOWN ON #FUTURE," he typed. "YALL WOULD GET IT N YALL HEAD THESE PEOPLE LIE ALL DAY… 10% TRUTH 90% THEM."
What a weirdly specific thing to lie about, if Wack is lying.
He does have a history of hating on Future.
Discuss