Tyga has become somewhat of a punchline.
Dating a (previously) underage reality TV star and never paying for anything will do that.
The meme driven T-Raww mockery reached a pinnacle last week when it was announced he signed with his sorta bro in-law Kanye West's Good Music label.
However, two of Tyga's Southern California contemporaries -- Vince Staples and Tyler, The Creator -- aren't here for the shade.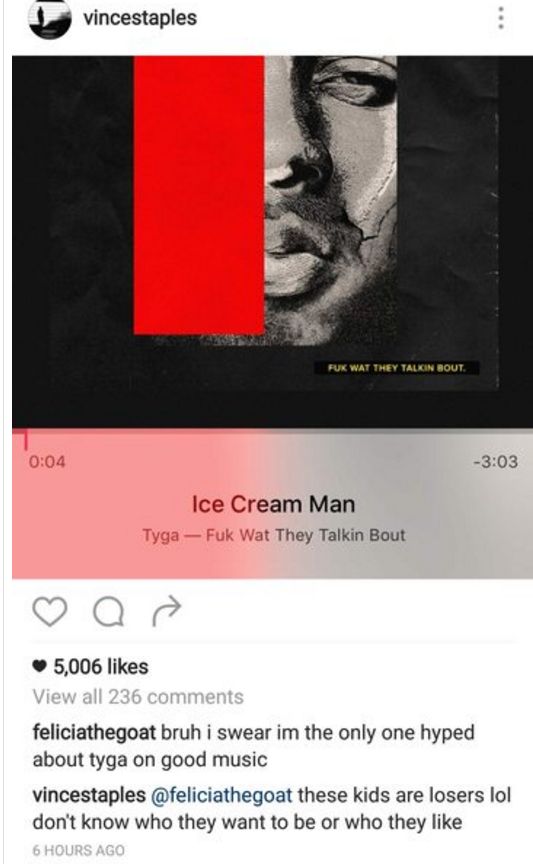 Vince Staples is known to do things ironically. But after Tyler, The Creator (feliciathegoat) chimed in in support of Tyga, Staples reiterated that he was riding with T-Raww.
Are you buying Vince and Tyler as Tyga fans, or are they just having some Odd Future-style fun?
Discuss