A$AP Bari is the co-founder of the streetwear label VLONE along with A$AP Rocky.
He is also the star of a very disturbing new video.
The clip begins with A$AP Bari confronting a man and woman who are laying in a London hotel room bed.
"You fucked my assistant, now you're going to suck my dick," Bari says to the woman.
He then starts pulling the covers off of the woman, who tells him to "stop." He doesn't and pulls off the blanket, revealing she's completely naked.

The woman begins crying and runs to the bathroom. Bari slaps her butt as she does.

You can view the video here, it's NSFW.

It would appear that Bari was the one who originally posted the video, and also added the text "what that mouth do bitch."

He then thought better of that and declared the video was fake. (It's almost certainly not.)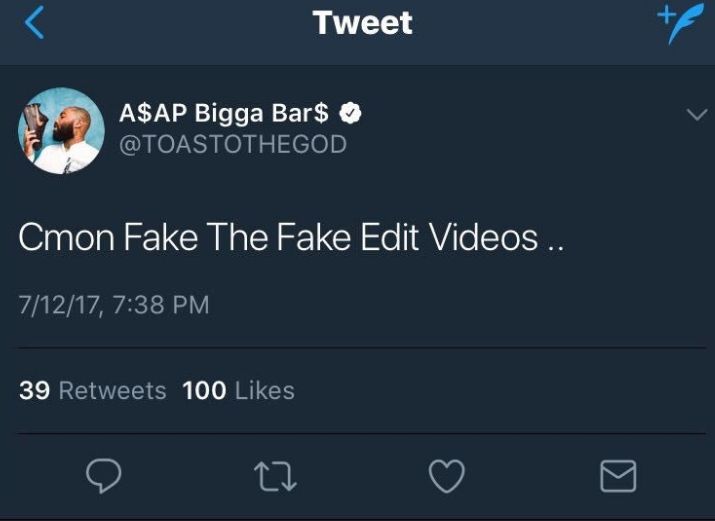 Last year, A$AP Bari famously fought accused rapist Ian Connor in the streets of Paris after the A$AP crew confronted the stylist over his well-documented history of shadiness with women.
[Related: Watch A$AP Bari fight Ian Connor.]
Connor gloated about this latest turn on Twitter.
Tables Have Turnt

— Ian Connor (@souljaian) July 13, 2017
There are reports that Bari has been picked up by the UK police, but they are unconfirmed.
Discuss