Vic Mensa addressed the current tensions between Kanye West and JAY-Z during a recent interview with Montreality. The way Mensa sees it, Hov and the GOOD Music producer are going through something normal, but in the end they'll be just fine.
"Relationships go through that—all relationships," he said. "Male, female, ego-driven or not, relationships go through strain. The real, real relationships live past it as I believe Hov and Kanye's relationship 100 percent has and will. I'm not speaking from knowing that much about the situation. I think they're all good, though. Together and separately, they really laid the framework, the groundwork for a lot of us to exist."
Mensa also expressed interest in playing Prince in a movie about the late singer's life and said he'd be perfect for the role. He dressed up as The Purple One for Halloween one year and did look a bit like him.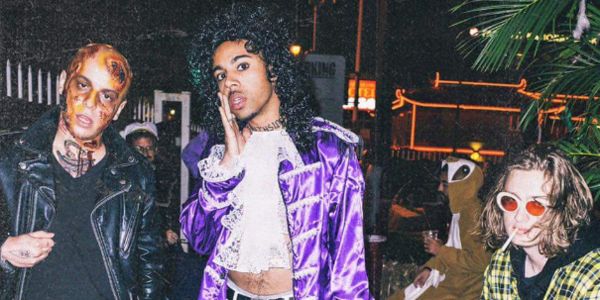 "I think I should play Prince in the biopic," he stated. "Prince is one of my biggest idols of all time. I think the reason why I'd be able to kill the roll as Prince is because I got that mouth-piece, and Prince was just butter smooth with it and I feel like I can do it."
Do you think Mensa would make a good Prince, and do you think JAY-Z and Kanye will settle their differences anytime soon?
Discuss