Tyga's much-delayed The Gold Album: 18th Dynasty came out of nowhere yesterday.
Not only was it a surprise, but there was little promotion during or after the surprise.  (Likely because of Tyga's tenuous status with Cash Money/Young Money.)
Anyway, this is how VH1 reacted to the stealthy drop.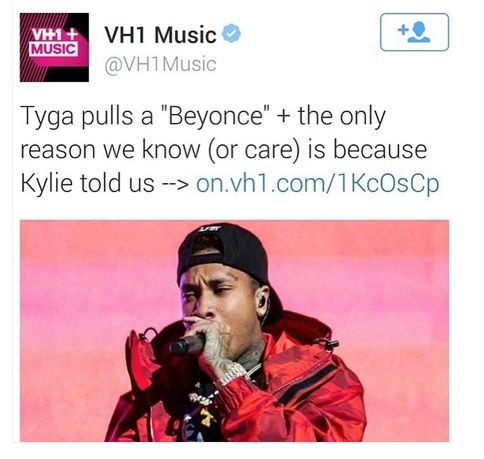 The tweet was deleted, but the hurt last.
In related music television news, the upcoming T-Raww MTV reality show Kingin' with Tyga -- which was first presented as being completely Kylie Jenner-free -- is now going to feature one Kylie Jenner.
We might as well just start calling Tyga Mr. Jenner. Bruce doesn't need that one anymore.
Discuss