Ostentatious has always been Versace's middle name, and for their new 2015 Spring/Summer footwear collection the fashion house is true to form.
Women can find a multitude of low and high top sneakers (pictured below) with enough shine that you'll need your best shades. As for the men, you can have your pick from three high top kicks. They're not quite as flashy as the ones for the ladies, but Versace still adorns all the men's silhouettes with a golden Medusa head and other gold accents so nobody's going to be mistaking them for something you buy at Foot Locker.
Available now at Sneakerboy prices range from about $975 USD for the women's skate to about $1,700  for the women's high top. For the Men's line (pictured above) both Black and White high top are about $1,300  while the multi-colored style goes for about $1,25o.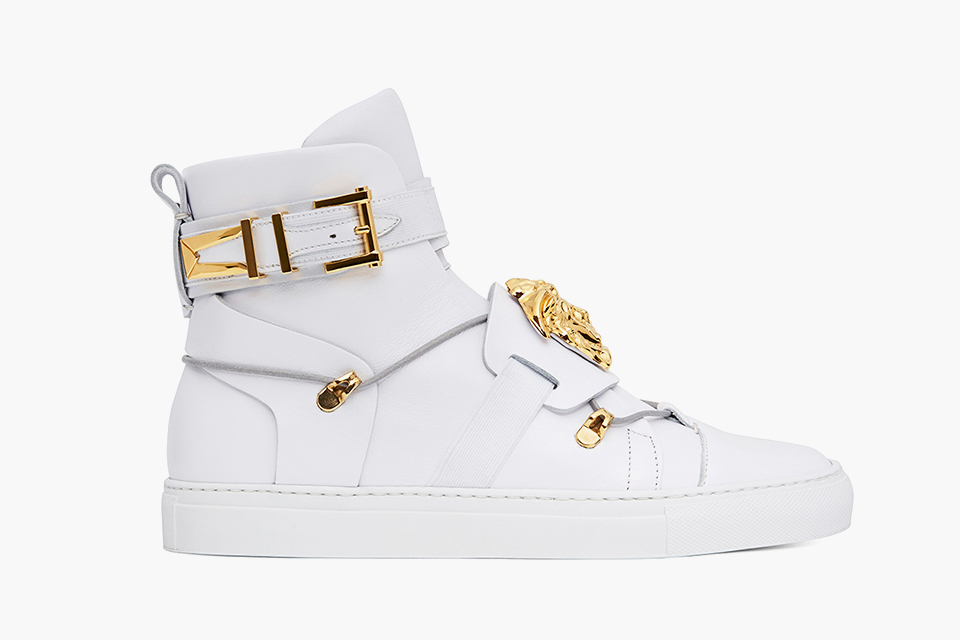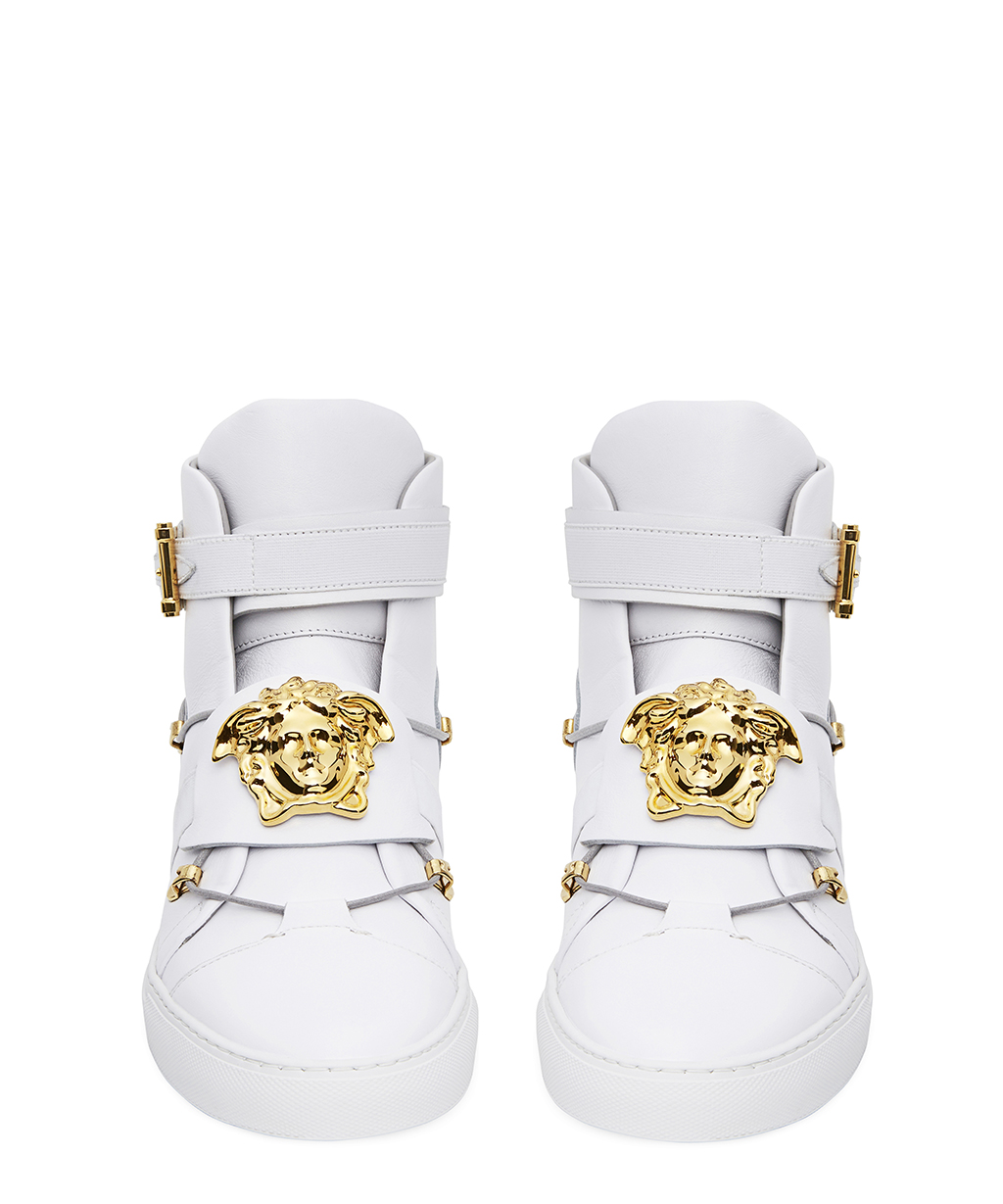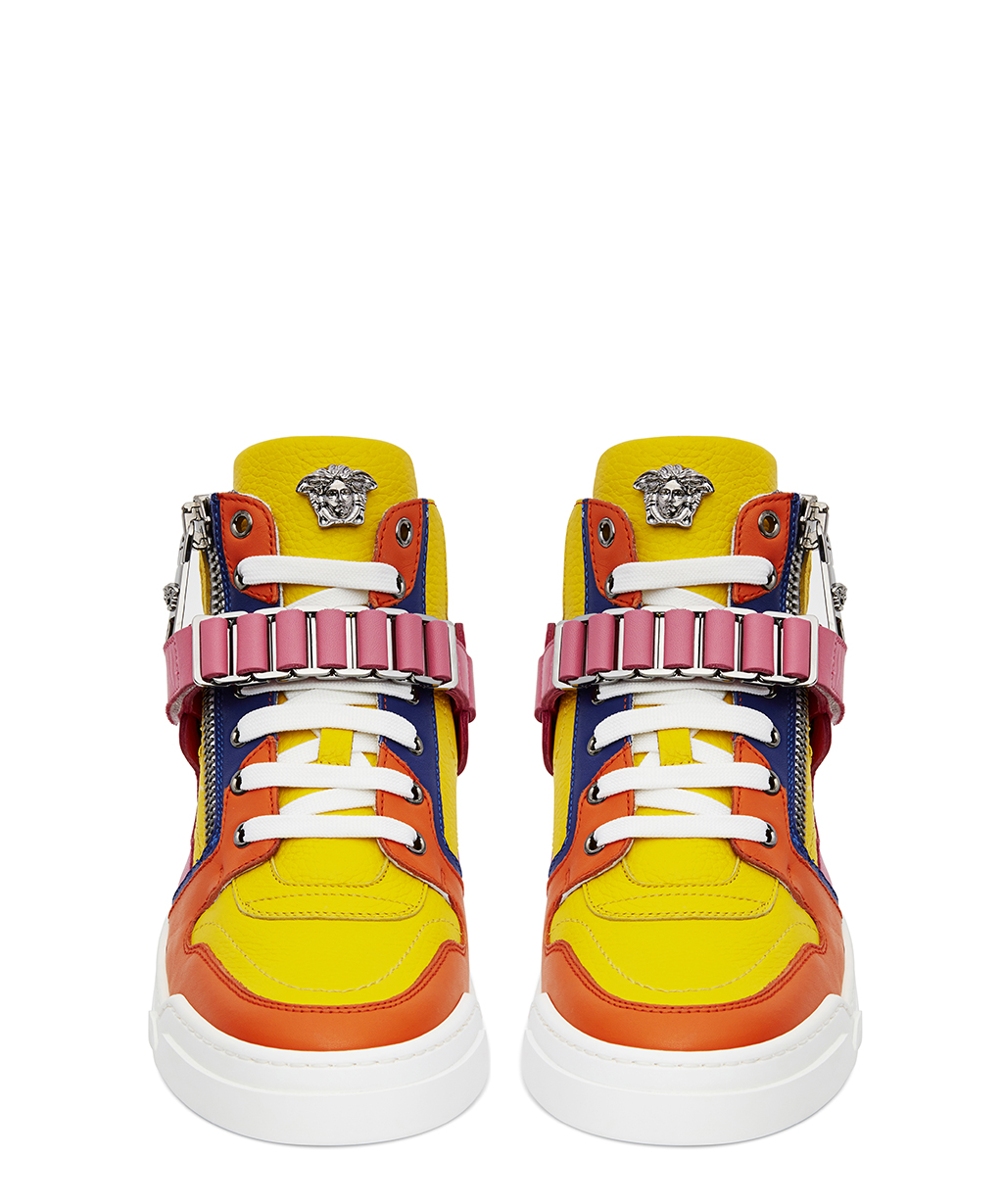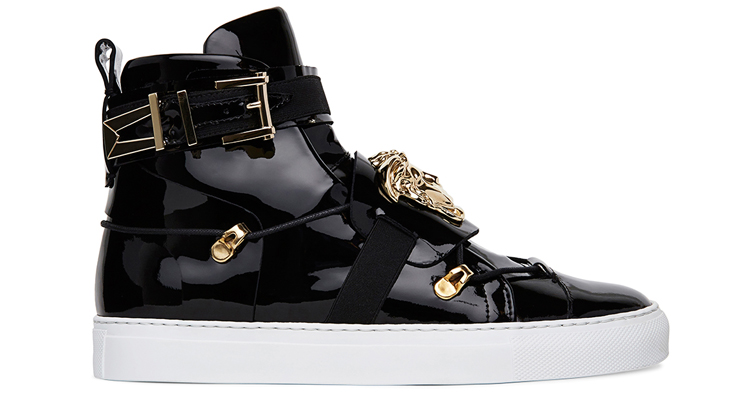 Discuss