Compared to other countries, American's smoke a lot of weed. But not the most weed.
That honor would got to Iceland, where 18 percent of 15-to 64 year olds blazed in the past year. The US is an easy second with about 15 percent. This according to research by Recovery Brands, which looked at the years 2003 to 2014.
We also come in second place in per capita cocaine usage, trailing only Spain, and lead the world in opiates (heroin, lean) and amphetamines (Adderall, meth.)
The one substance the US is a bit deficient in is alchohol: we don't crack the top five. However, about 75 percent of Americans age 15-to-64 do hit the hooch, so it's not like we're completely neglecting booze.
Check out the data below. (Yes, not every country is including in this comparison.)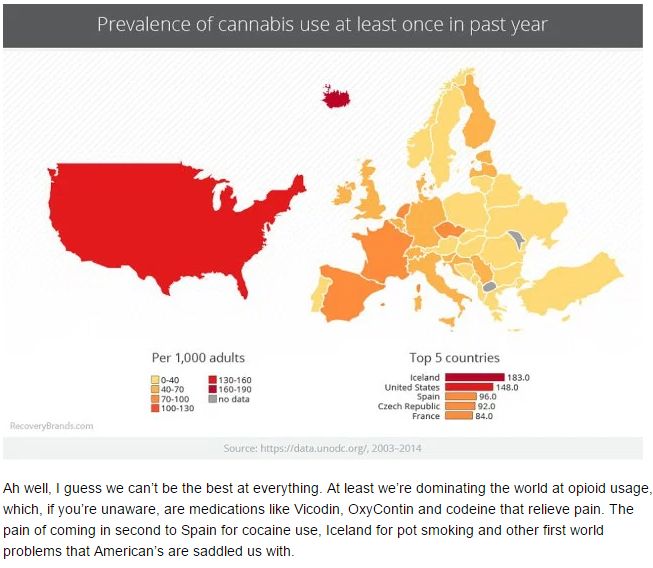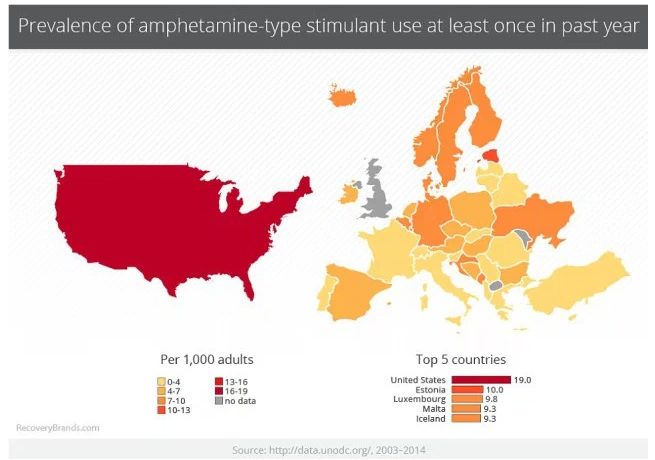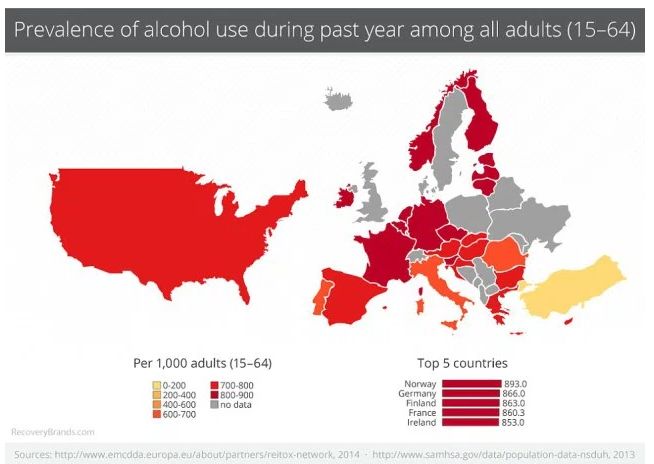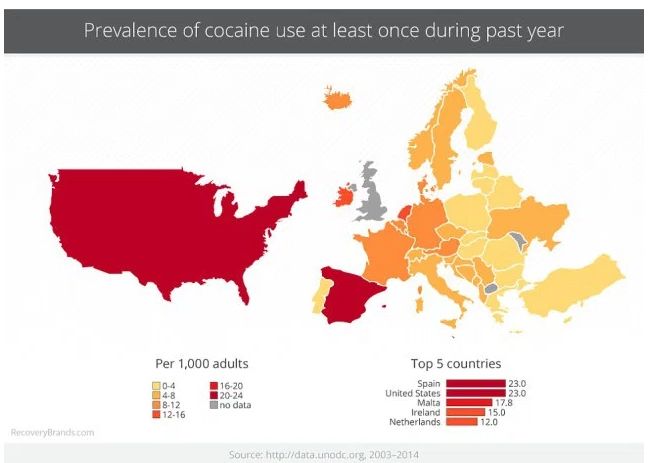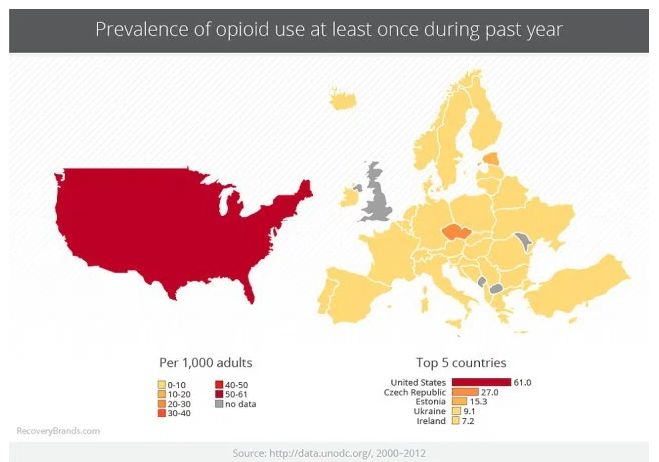 Proud? Disturbed?
Discuss