Tyson Beckford sent another shot at Kim Kardashian by posting a racy image.
The veteran model uploaded a photo of Kim with her tongue sticking out and placed an emoji of Kanye and an eggplant on it.
"Meanwhile, she's over there doing this," wrote Beckford.
Earlier, he had posted a photo of Kanye wearing his MAGA hat and dissed him too.
"Fuck this fuck boy," Beckford wrote.
The model then posted a Boyz n the Hood meme that showed him gunning Ye down from a car.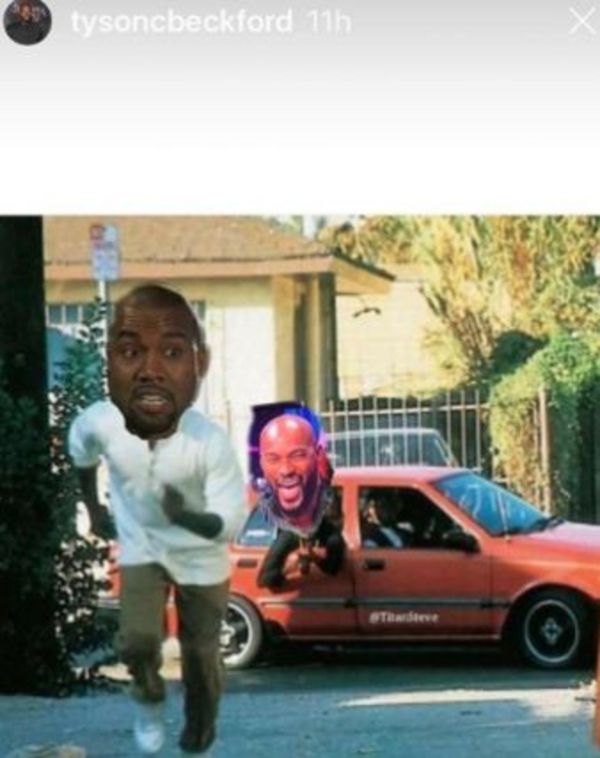 The beef between Kim and Beckford started a couple of months ago when the reality star posted a photo of herself and Beckford criticized it.
The 47-year-old said he didn't care for women who've had plastic surgery, and Kim shot back by suggesting he's gay. Beckford later addressed his sexuality and said he's straight.
He also heard from Ye when the Chicago rhymer blasted him for even coming at Kim in the first place. Ye also scolded Drake and Nick Cannon in that clip and Cannon replied by saying he'd continue to say whatever he wants.
Why do you think Beckford keeps coming at Kim like that?
Discuss