Tyrese wants the kids to say no to drinking, smoking and popping pills.
To make his anti-drug argument, he used XXXTentacion's bold new look.
Tyrese joins an increasing chorus of artists who have been encouraging other artists and their fans to ease up on the substances.
Last month, Russ ripped other rappers for abusing lean and Xanax and Ty Dolla $ign declared lean dead. While G Herbo didn't criticize anyone for using drugs, he made it clear that ending his very expensive lean habit was one of the best things to happen to him.
But Tyrese's words could be the most effective because of how damn freaky X has made himself look.
Even without the mild photoshop, here's what the 19-year old has done to himself: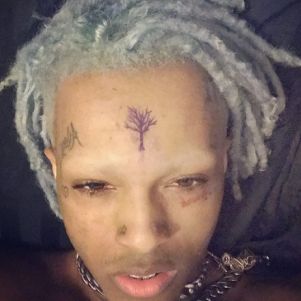 [Related: XXXTentacion has a crazy new look and a message about body image.]
Discuss