Tyrese is a huge mess right now.
He's in the middle of a bitter custody battle with his ex-wife Norma Gibson and was hospitalized with chest pains after a recent hearing.
He's also just conceded what we've all suspected: His calling out of The Rock for delaying Fast & Furious 9 so he can drop his Hobbs & Shaw spinoff has everything to do with money. As in Tyrese doesn't have any and he needs a big movie franchise paycheck ASAP.
In a new rambling IG post -- addressed partially to The Rock, whom he calls the "selfish champ" -- Tyrese explains that legal fees have drained his bank account and his ex-wife has killed his reputation to the extent that he can no longer book non-F&F jobs.
Do you think Tyrese can make his way out of this rut?
Update: Wait, there's more: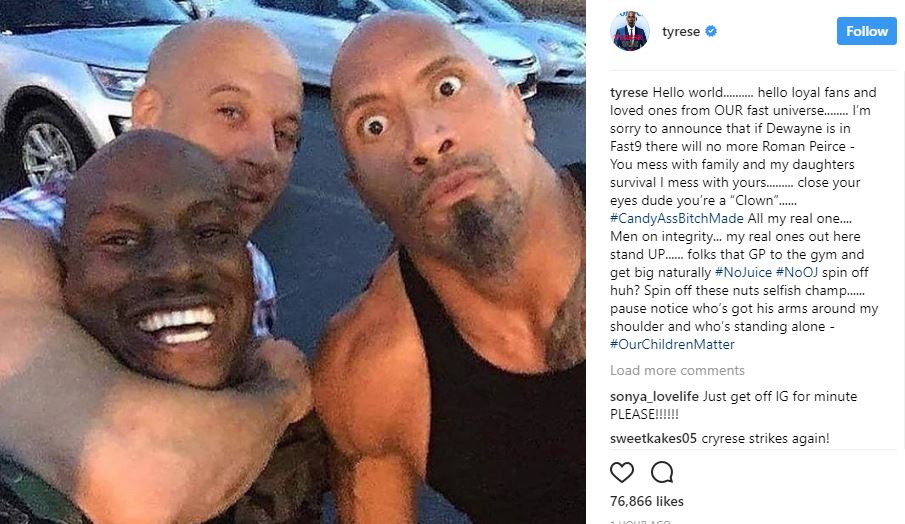 Discuss