Tyler, The Creator dropped Call Me If You Get Lost last June.
HitsDailyDouble is projecting it will finish first on this week's Billboard chart with 59K SPS.
51K of that will be the vinyl version of the project, which was made available Friday. Tyler's sales were also aided by Call Me If You Get Lost's Grammy win for Best Rap Album earlier this month.
Number two on the coming week's album chart will be Morgan Wallen's Dangerous The Double Album, which dropped in January of 2021 and has barely left the top five since.
Having albums from the first half of 2021 at both one and two on the Billboard charts in April of 2022 is another indictment of Fivios and Lattos and Cois of the world.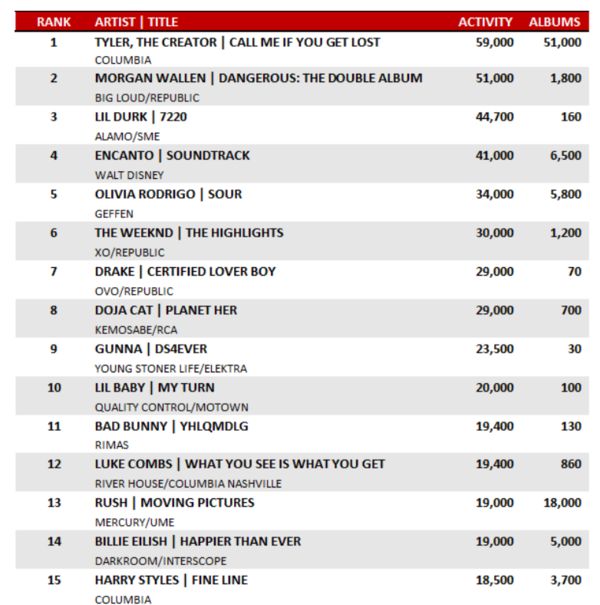 Discuss