Tyga is a man with many debts.
Landlords, car dealers, ex-business partners, dancers who got sexually assaulted during one of his video shoots.
Which is why T-Raww's accountant was so excited when he heard Kylie Jenner was pregnant. But, alas, it was Travis Scott, not Tyga, who planted an anchor baby into the Kardashian/Jenner reality TV juggernaut.
Nevertheless, Tyga is trying to figure out ways to get paid from the pregnancy.
TMZ caught up with him earlier this week and asked him about a Snap he made claiming the thing growing in Kylie's stomach was actually his.
"You gotta pay me to talk," Tyga said after ignoring multiple questions.
Here's the Snap message in question: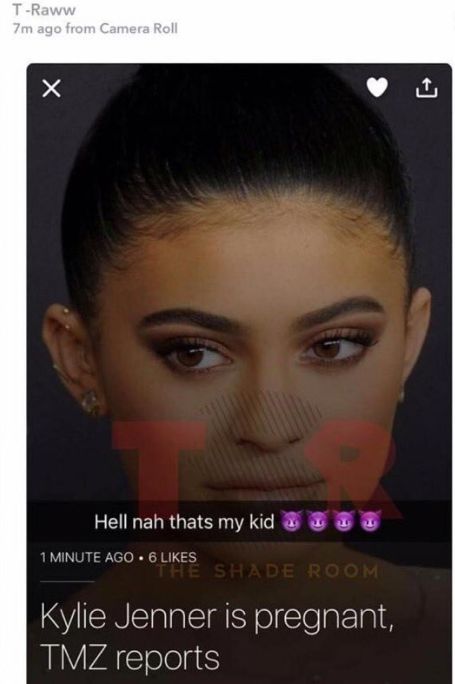 Tyga, Kylie and Travis would make for a blockbuster episode of Maury.
[Related: Kylie Jenner does first "super nude" shoot.]
Discuss