Tyga tuns 25 today. But it was his girlfriend Kylie Jenner's age that caused problems for the Young Money rapper during a pre-birthday celebration at Greystone Manor in West Hollywood on Sunday.
According to TMZ, Tyga begged and pleaded with the club all day to get his 17-year old boo into the party, but management adheres to a strict  21-and-over policy and wouldn't make an exception.
T-Raww kept delaying his arrival as he tried to negotiate  entrance for the little Kardashian until finally giving up and ditching the party held in his honor altogether.
Apparently Chiroc, the event's sponsor, is pissed at Tyga, and they are trying to reschedule. However, the club is unlikely to budge on their underage policy so the situation seems hopeless.
We don't know what T-Raww is doing for his actual birthday tonight. But if he can find a place that will accept Kylie he can also invite his 20-year old BFF Justin Bieber.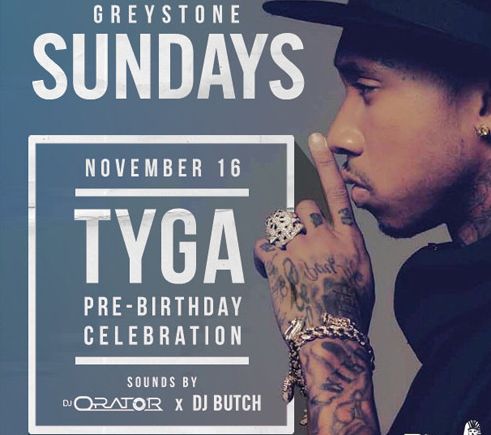 Discuss