Earlier this week, Tyga got on the radio and said he and constant companion 17-year old Kylie Jenner were just friends.
He even had a whole spiel about how white people can be close to a member of the opposite sex without banging, and those who think he's hitting Kylie just don't understand the Caucasians and their ways.
Unfortunately for all that, Kanye West -- who's Kylie's brother-in-law and Tyga's executive producer -- just did his own radio interview in which he contradicted T-Raww's declaration of no Kylie sex.
"I think that he got in early, I think he was smart," Kanye said when asked by Charlamagne about Tyga's illegal relationship with the 'Lil Karsdashian. "They closer in age than a lot of relationships I know.'
Kanye then backed off with a "no comment" when Charlamagne reminded him the official word was the famous "friends" weren't smashing.

So how did Tyga respond to being outed by his homie?

The 25-year old posted this late Valentine to Kylie on Instagram a couple hours ago, further muddying the waters. Somebody isn't too worried about the Los Angeles County District Attorney's Office.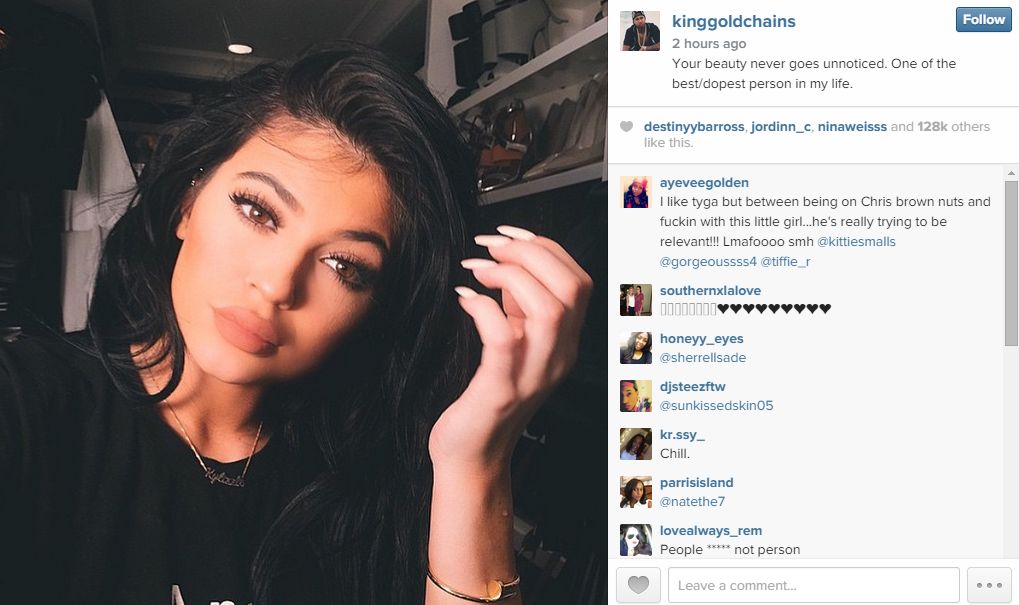 For the latest Hip Hop tracks and news, follow us on Twitter.
Discuss