Let's lede this story with the fact that Kylie Jenner turned 17 not so long ago, and quite a few people (most of society) are a little disturbed by the intense "friendship" between the 26-year old new dad and the only non-legal Kardashian. Despite all the riveting social commentary regarding the situation, Tyga has at least had the sense to not speak on their relationship any further than saying "they are just friends." Granted, most 26-year olds don't have 17-year old best buddies, but still their friendship is mostly innocent right?
This morning Tyga professed his love for the woman his child's mother probably used to babysit.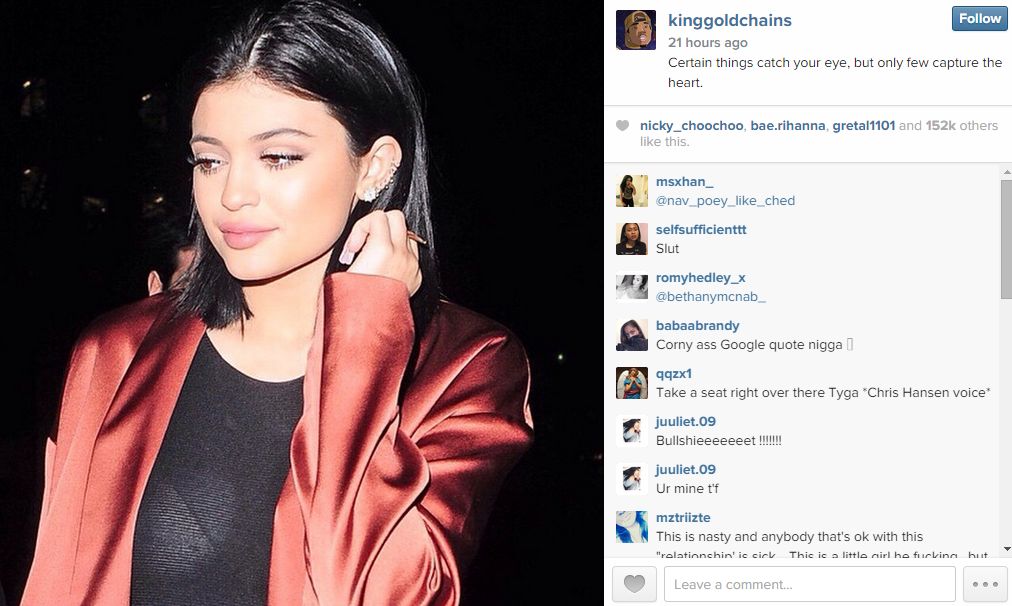 Now that the obvious has been stated, let's hope this story dies with Bruce Jenner's masculinity.
By A. Mia Logan.
Discuss