Tyga's fifth studio album, The Gold Album: 18th Dynasty had been schedule to drop on November 18. However, a series of Tweets from T-Raww suggests that may not happen, and that all is not well between he and his record label Young Money.
"Gold album been done. my label holding me hostage so i can't release nothing. might just leak it for my fans then let them make $ off it, Tyga wrote a Tweet yesterday."
When asked if he was still in Young Money, he responded "not for long."
It was almost a year ago that Tyga released the single "Wait For A Minute," which is supposed to be on The Gold Album. He has released a few more singles since, suggesting any hold up of his fifth album isn't due to lack of material. Are Tyga and Young Money headed for divorce? Does the 24-year old, who's been linked romantically to Kylie Jenner, need the label? And what will he do with the Young Money tattoo on his arm if he does leave?
Tyga's whole Twitter rant is below.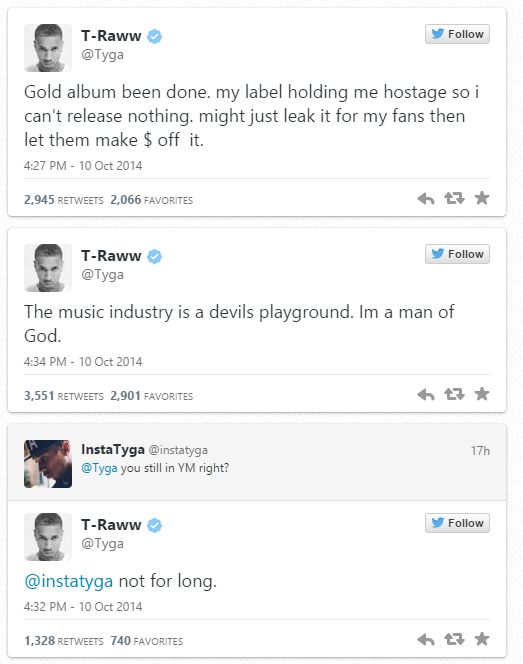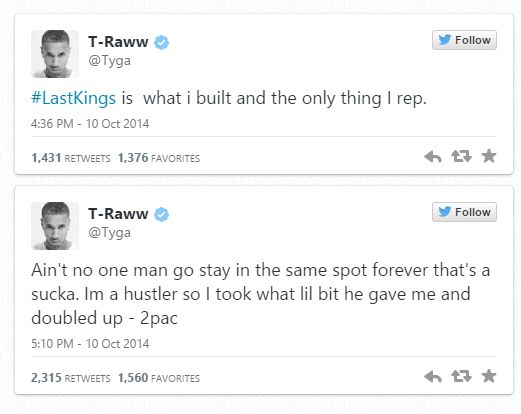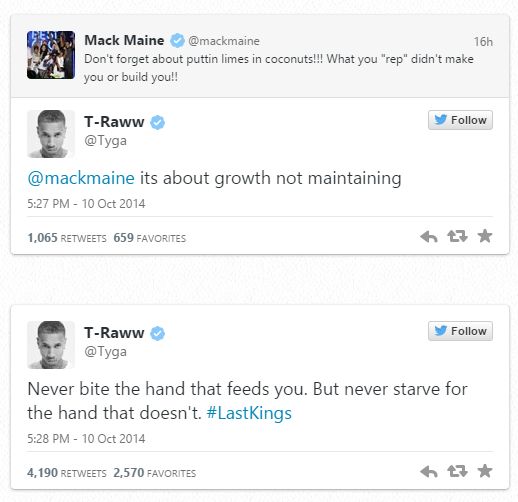 Discuss