The website lovebscott.com recently received an email which claims Tyga been messing with transexual actress Mia Isabella for a few years:
Transsexual actress Mia Isabella & Rapper TYGA had [an] ongoing relationship for almost 3 years since she moved to LA. She's down for him has been since he was with Chyna. Allegedly, there was a possible sex tape when she was roommates with a model named Capri [who was once] linked with Charlie Sheen ….As you can see they got smart and came up with a plan for if the public ever found out about their relationship using her career as a fashion stylist & consultant for his brand as the connection. In her circle they made no secret of the relationship even inviting people enter their private time together. Clearly for her he's been willing to risk it all having made plans to see each other just a couple weeks ago and never stopping their relationship through a baby mama and alleged girlfriend. They seem to have a lot of love for each other even as she was being courted by a boxer named Jean Pascal she had no interest in.
The website also obtained dozens of screen shots of text messages between Tyga and Mia Isabella, which include a pic of his peen. You can check some of the screen shots out below, as well as photos of Isabella.

But if you want to see dick -- the photo apparently matches his tattoos -- you'll have to go to lovebscott.com.

While this could certainly be an elaborate (a very elaborate) set up, it does seem Tyga has a thing for forbidden fruit.

Speaking of Kylie, if nothing else she should now be nervous when Tyga's around her mom/dad.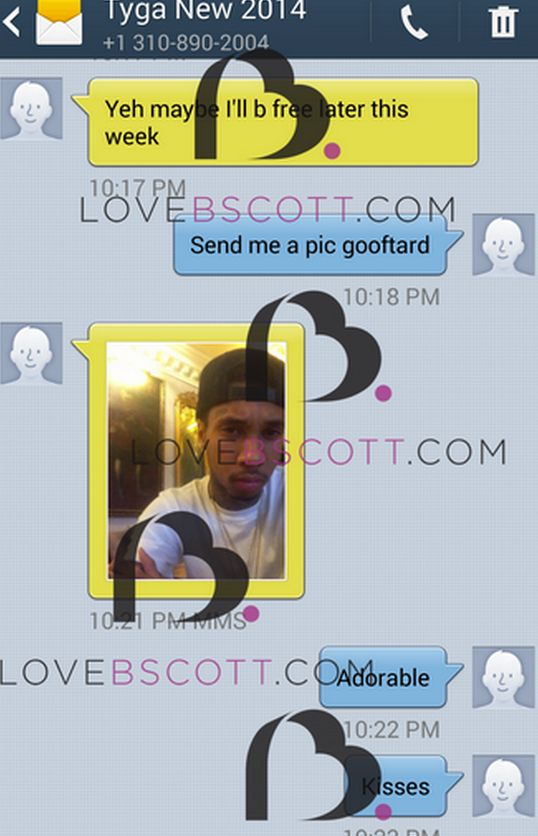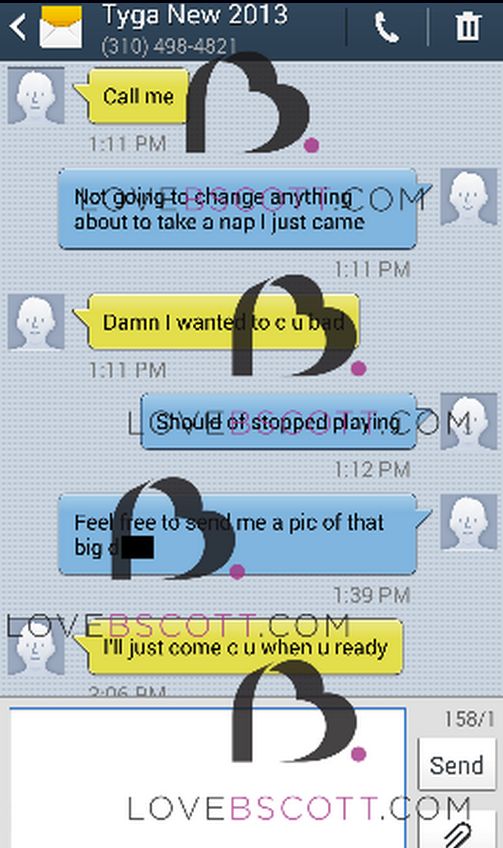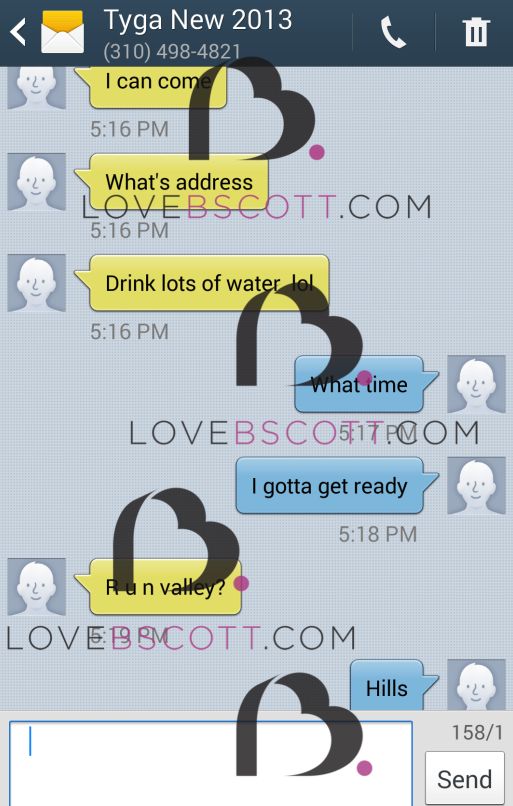 Update: Tyga blames Satan:
Smh. The devil is working hard today. Lol

— T-Raww (@Tyga) July 7, 2015
Discuss