Drake pulled a Drake and put his feelings for Rihanna on display during the MTV VMAs last night.
"She's someone I've been in love with since I was 22 years old," Drake said while presenting her with the Video Vanguard Award.
And that's to say nothing of the billboard he rented to congratulate her on the achievement.
And what did Drake get for all of his efforts?
Rih Rih did hug him up at the lectern. But it also looked like she turned away from Drizzy's kiss.
Twitter had some fun with all of that:
'That wasn't funny.' - Rihanna to Drake after that awkward kiss #VMAs pic.twitter.com/xYcmVLIKwc

— Mashable GIF (@mashablegif) August 29, 2016
I got that big ass billboard, stole Party's best song for her, learned patois and for what? All for no ting. pic.twitter.com/LlIbPdnHHD — No, My Name is Kurt (@HDKG) August 29, 2016
Drake: I Love You

Rihanna: pic.twitter.com/qc5NG8ra8E — scottiebeam (@ScottieBeam) August 29, 2016
I've seen the godfather. drake's about to set out on the last boat ride he'll ever go on pic.twitter.com/O0RduFqVjm — shrillary tintin (@theshrillest) August 29, 2016
Drake: Rihanna, I Love You Rihanna: why are you dressed like you're going to prom? pic.twitter.com/M3S4FngSH2

— BuzzFeed (@BuzzFeed) August 29, 2016
Welp Drake finally topped this. pic.twitter.com/7b2cq3gDGq — Tim (@prvctice_) August 29, 2016
Drake: "Still think I'm extra"

Rih: "yeah " pic.twitter.com/mclBByrvKH — Rico (@SoleHimselfXL) August 29, 2016
love that we as a society have a photo of the exact moment rih understood drake will never be able to chill pic.twitter.com/DpHS18PdNH — coolnormal friar (@christinefriar) August 29, 2016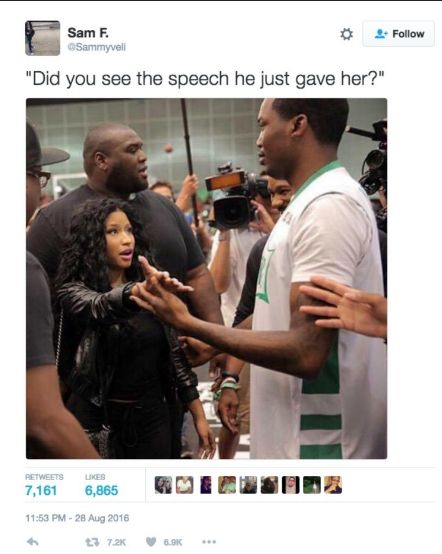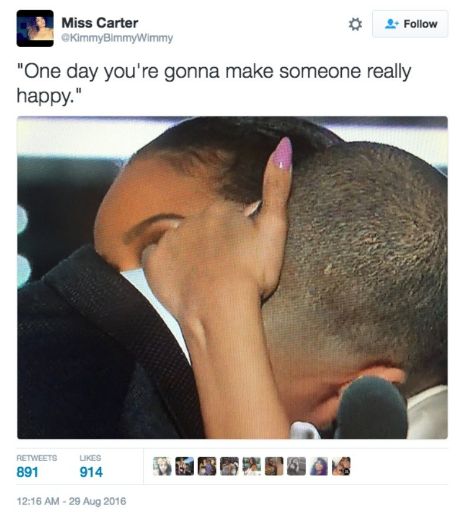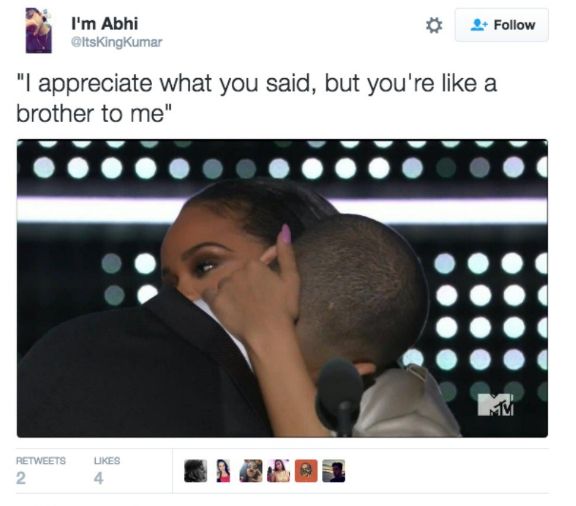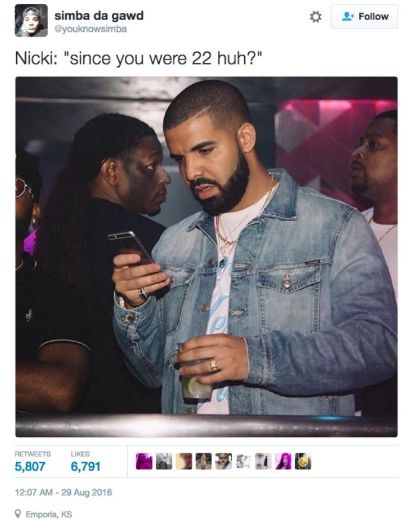 Discuss