Meek Mill was feeling a certain type of way about Drake last night, and he went on a Twitter rampage accusing Drizzy of having help with his bars.
But so far it's been Meek who's been getting the social media fallout from the revelation.
Twitter's been going after Meek with the hashtag #MeekBeLike. Check out some of the best below.
#MeekBeLike this isnt even drakes handwriting pic.twitter.com/I4gKvekjcD

— Pamela R.B. (@PamBxo) July 22, 2015
#MeekBeLike Chris ain't even brown,he light skin. pic.twitter.com/ilc1QW4fua — EL CAMPIONES!!! (@men_Ace) July 22, 2015
#MeekBeLike The Weekend Not Real I Seen Him Monday Through Friday, Thats Why He Aint Tweet My Album. — ❗️STEPH CØLE❗️ (@_BlvckEquity) July 22, 2015
#MeekBeLike She Don't Even Got Any Nieces Or Nephews pic.twitter.com/MAhxVgo6gN — iSmack Thots (@Qween__Jay) July 22, 2015
#MeekBeLike Pharrell ain't even happy pic.twitter.com/FtamOEYece — ☾soph (@weloveknowles) July 22, 2015
#MeekBeLike Megan Fox isn't even a fox — ️ (@LordMaruf) July 22, 2015
#MeekBeLike that beard ain't even real his ghostwriter drew it on for him pic.twitter.com/Yy0lC0I3J4 — saif (@ThisIsZaman) July 22, 2015
#MeekBeLike spongebob doesn't live under water. I saw him making s'mores that's why he ain't tweet my album pic.twitter.com/ydx7eOMGk0 — Broke Homie Eddie (@Cooleybali) July 22, 2015
#MeekBeLike Amber Rose ain't even a rose, she's a human. — IGWETUPAC (@darealkoko) July 22, 2015
#MeekBeLike Future is actually present — J.J. (@_dosjay) July 22, 2015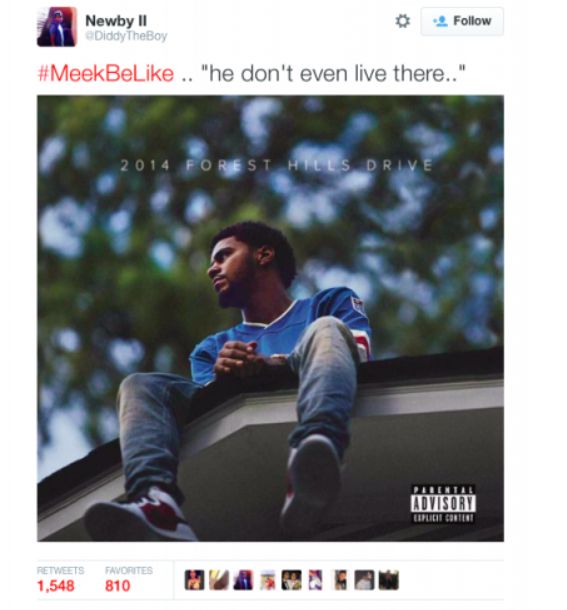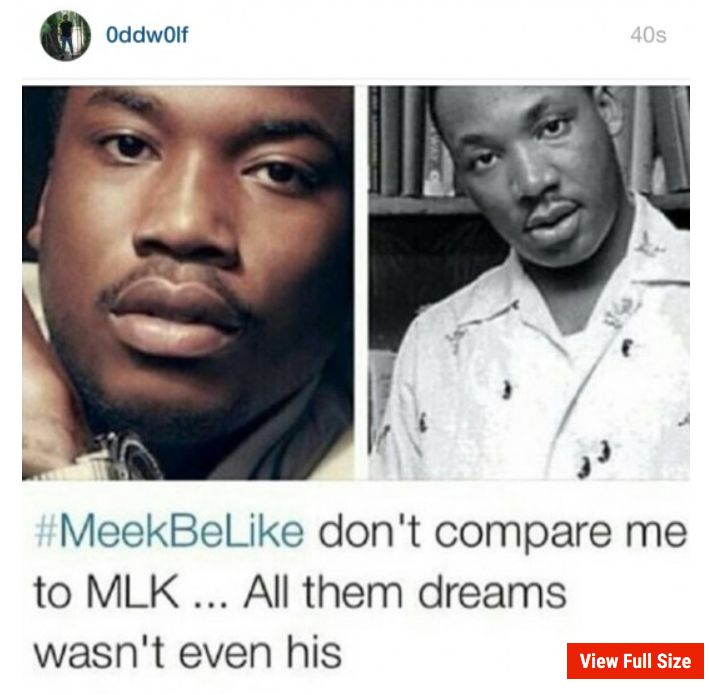 Discuss