Are Drake and Nicki Minaj working on something new?
That could be the case, because Drake posted a photo that shows he may have been in Nicki's studio, which got a huge reaction. There's also a chance that Queen Barbz will be on Drizzy's Certified Lover Boy album, expected to drop by summer's end.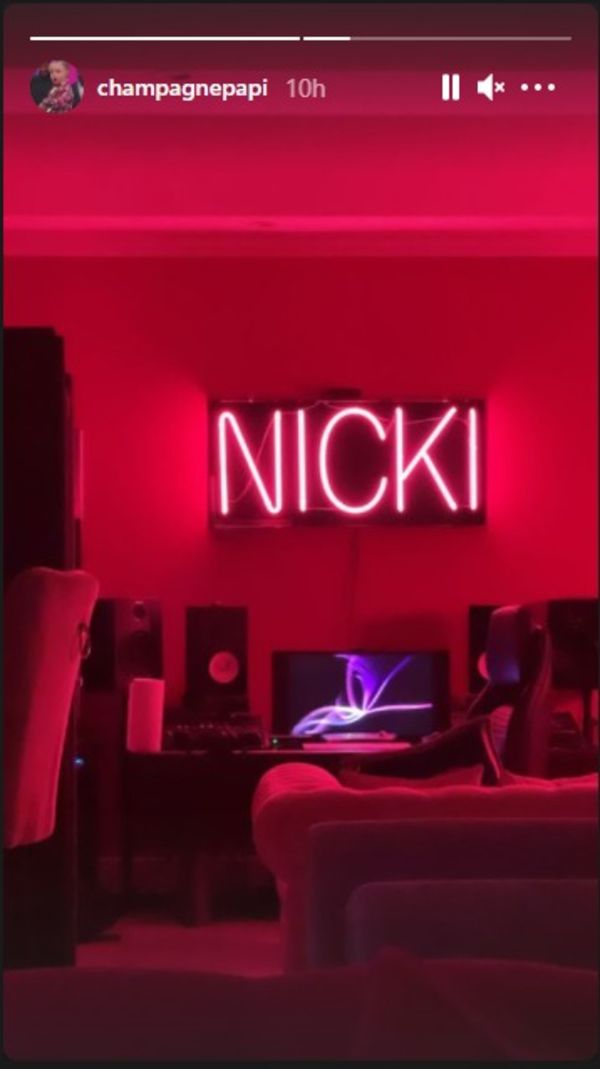 Here's what people had to say about Drake's post:
DRAKE IN NICKI'S STUDIO?? yup we bout to get fed!! pic.twitter.com/f08UPTwUbp

— BIG BARBIE (@onikaspotion) July 7, 2021
I woke up seeing drake posting he's on nicki studio I just KNOW today gone be good

— 🎶 (@_itstariq_) July 7, 2021
nicki & drake in the studio blessing us: pic.twitter.com/jgDnPuKAsN

— kori..♡ (@kori_PYT) July 7, 2021
Drake must be about to announce the album on Nicki live Thursday.. him being at her studio and that video Khaled dropped seem like a dead giveaway lol

— Edgar Martin (@EdgarMartin97) July 7, 2021
Do you want to hear Nicki on Certified Lover Boy?
Discuss