Tupac Shakur wrote the lyrics to his classic track 'Ambitionz Az a Ridah' while in prison on sexual assault charges.
On September 29th that will be one of two Pac handwritten lyric manuscripts auctioned off by Sotheby's in London.
The other is the nine line spoken outro to 'Tradin' War Stories,' the 11th track on the same album, All Eyez on Me.
The bidding on 'Ambitionz Az a Ridah' starts at 47K and is expected to reach around 80K.
[Shakur] is a fixture of enormous popularity and great cultural significance, so we are confident there'll be a lot of interest," Gabriel Heaton, Sotheby's specialist in books and manuscripts, said in a statement.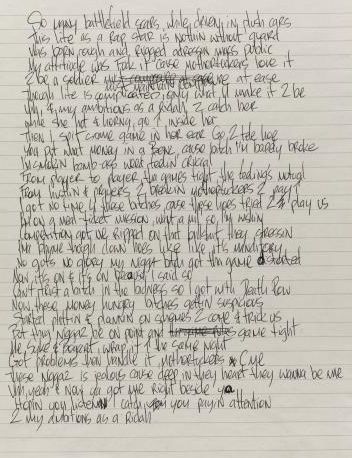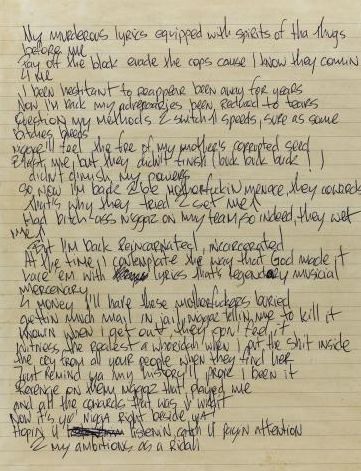 Discuss