Things just keep getting worse for Tristan Thompson. After he was seen fooling around with two women in the Washington D.C. area and caught heading to a hotel with another woman in New York City, a sex tape and some racy text messages have been released.
The woman he was seen with in New York uses the (now deleted) Instagram handle @ms.stephaniee, and she released this message that's supposedly from Thompson:
"If I was there, I would grab you while you try to walk away from me," it read. "Then I would pull ya hair and kiss you, then rip ya clothes off and lay you down while I suck ya pussy and say sorry. Then I'll stick this long dick in you slow and deep."
The sex footage that @ms.stephaniee released doesn't show Thompson's face or her's, but she's claiming it's really them. She's since deleted the clip
Mind you, all of this is going on while Thompson's girlfriend Khloe Kardashian is about to have his baby. You can see the very NSFW video here. Do you think the sex tape is real or a fake?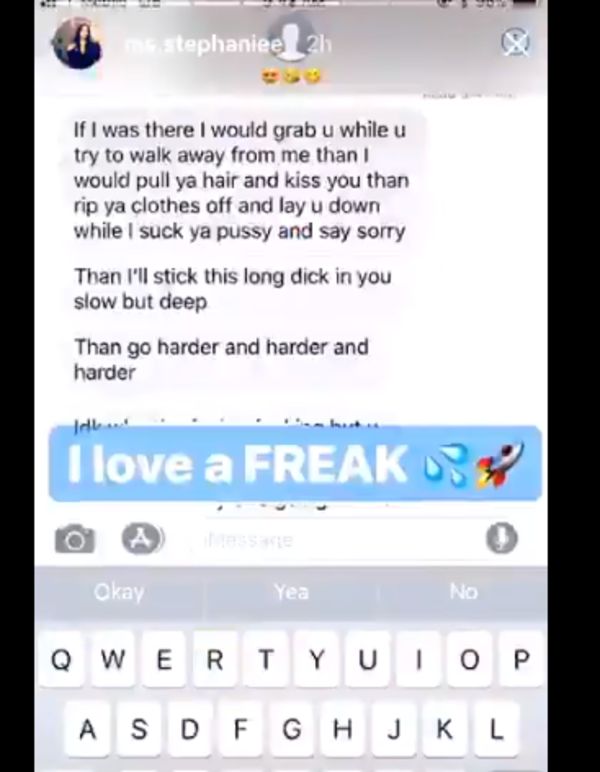 Discuss