Trippie Redd flexes all sorts of military hardware in the Call Of Duty meets Dr. Strangelove visuals for his track "Under Enemy Arms."
At the end of the video, he has a clear message for his old enemy Tekashi 6ix9ine; a rainbow-haired rat scurrying about the dead bodies.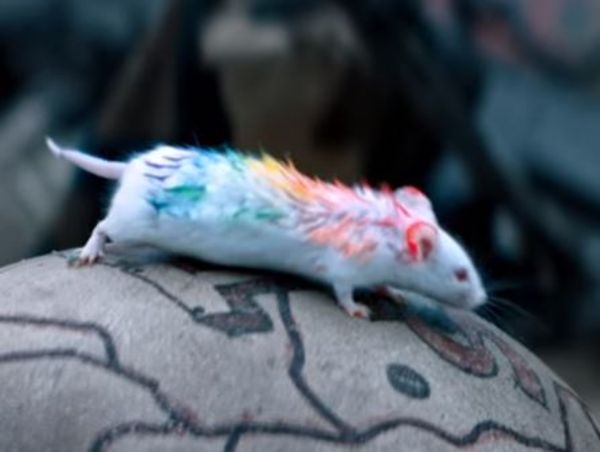 6ix9ine and Trippie were friends for a sec, but they quickly fell out and spent about a year attacking each other on social media.
Is it cool to kick a rat when he's caged?
Discuss