There are always a lot of famous names in the warp speed blur that is an Eminem song.
On his latest album Music To Be Murdered By, Em mentions Trippie Redd on the track "Marsh."
"Then he said kill MCs/Trippie Redd, with pills and lean/Sipping meds in the limousine/Getting head, guillotine," Shady raps.
Is that a shot a Redd?
Trippie took it that way and had something to say about Shady's advanced age.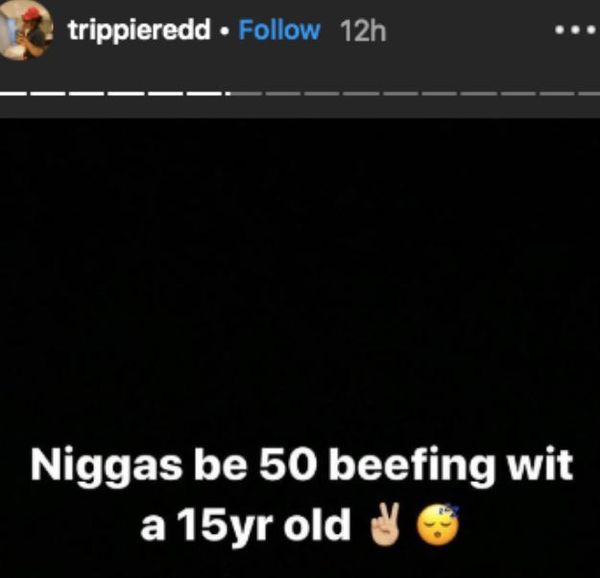 "N*ggas be 50 beefing wit a 15yr old," he wrote with a peace emoji and a sleepy head emoji.
There's some hyperbole on both ends there. Eminem is 47 and Trippie is 20.
Does Trippie have anything to be sore about here?
Discuss