Trippie Redd responded to Funk Flex after the Hot 97 DJ said Lil Yachty, Lil Pump, Nicki Minaj and G-Eazy are wack rappers. Flex mentioned those artists after Diddy posted a message and said there's too many MCs in the game and Hip Hop is being diluted.
Although he wasn't named in all of this, Trippie Redd responded to Flex and said he's not in the same category of the artists he dissed.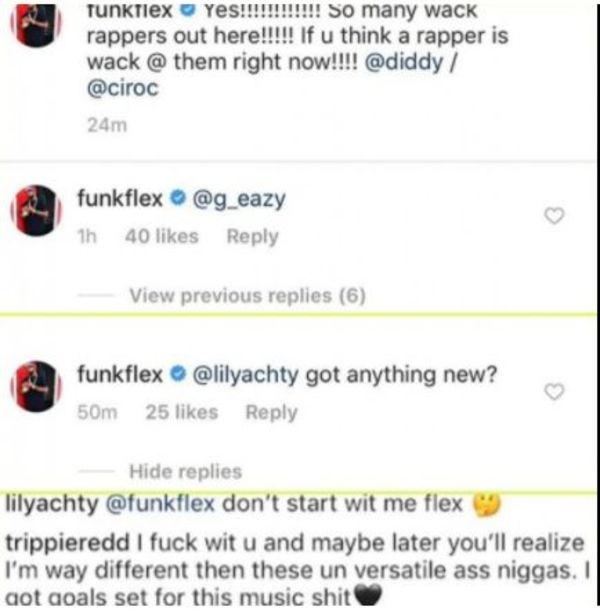 Would you put Trippie in the same category of rappers that Flex mentioned?
Discuss