Trippie Redd's new album A Love Letter to You 5 did 32K in its first week.
That's not very good.
Especially since Trippie Redd was the guy who said this a couple of years ago:
"I need all the c list rappers. We about to create an Avengers for trash n*ggas. We gonna sell what? If we all put our 30,000 first week together, n*gga, we gonna make a mil," Trippie mocked in a well-circulated video.
Now that those words have come back to haunt Trippie, he's decided to clarify them.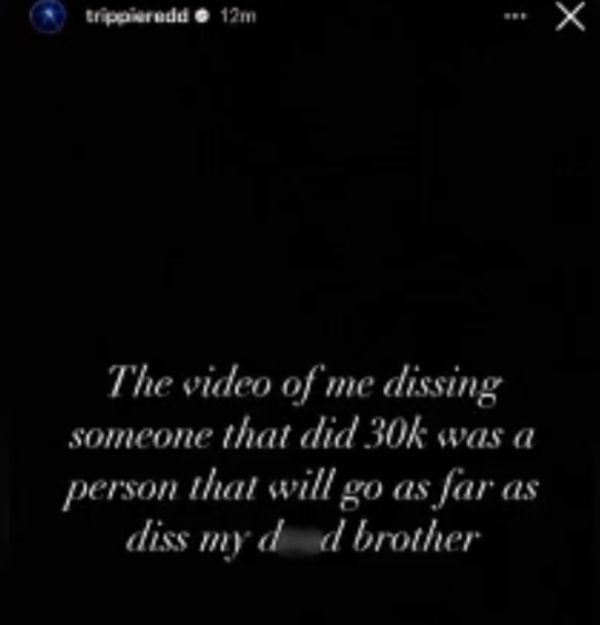 "The video of me dissing someone that did 30K was a person that will go as far as diss my dead brother," Trippie typed.
Tekashi 6ix9ine notoriously dissed Trippie's deceased brother when he was beefing with Trippie.
However, that doesn't explain the Avengers for trash n*ggas taunt. One 6ix9ine doesn't make a team of low rent Avengers.
It also doesn't make sense since the lowest-selling 6ix9ine album at that point did 52K first week.
Discuss