Drake's new track "God's Plan" is already one of his biggest hits.
And that's before the video, which Drizzy believes is going to darn near change the world.
Trippie Redd was supposed to be on the track. However, the 18-year old was taken off at the last minute because he didn't finish his verse on time.
If Trippie's sweating the massive exposure he's missing out on by being a slow-poke, he certainly isn't showing it. Here's how he reacted when somebody brought up him losing his spot on "God's Plan".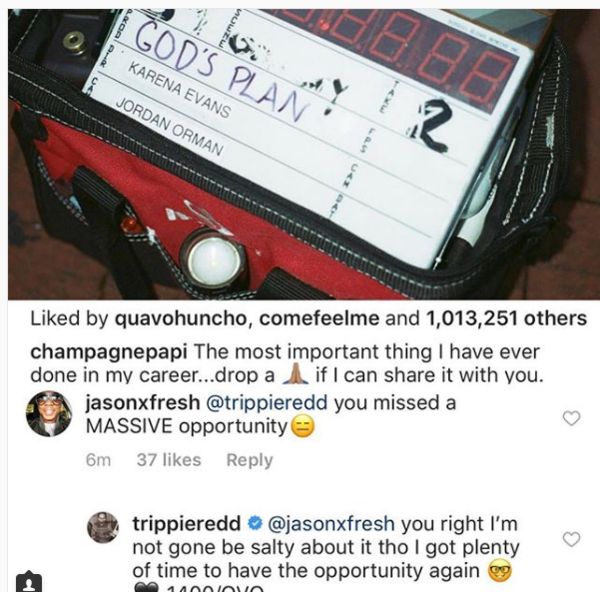 "You right I'm not gone be salty about it tho I got plenty of time to have the opportunity again," Trippie wrote after somebody mentioned the massive opportunity he missed.
Do you think he will ever have this kind of chance again?
Discuss