J. Cole mentions Eminem in his new song Fire Squad, calling the beloved veteran out as a white performer who has "snatched the sound.
This didn't sit well with Detroit emcee Trick-Trick, or somebody using Trick-Trick's Instagram handle, because he said this about Cole and any of his future plans to travel to Detroit: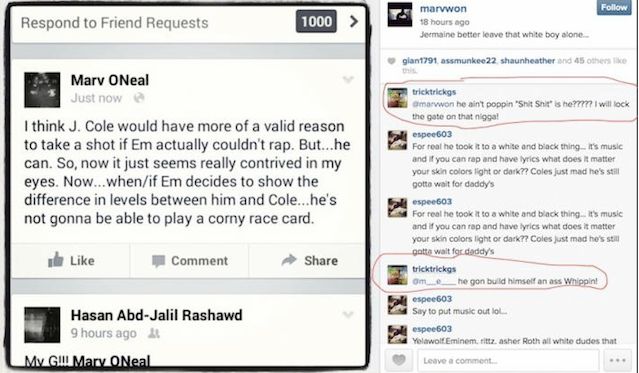 Trick-Trick's "lock the gates" comment is significant because in the past, Trick-Trick has effectively imposed a 'No Fly Zone' banning rappers who haven't collaborated with artists from Detroit, or paid a tithe, from performing in the Motor City. This came to a head this summer when Trick-Trick prevented Rick Ross from doing a scheduled show in Detroit.
However, now Trick-Trick is saying he didn't lock the gates of his town on Cole, posting this Instagram clarification, using the same handle: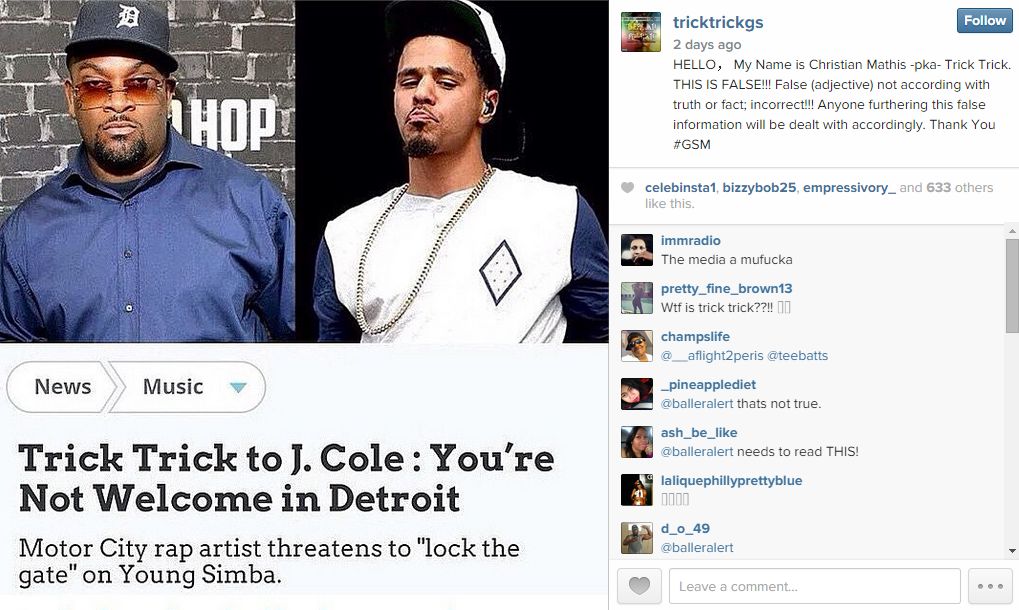 Trick-Trick's twitter account is also full of messages like this, which expresses his frustration with Social Media.
AND THIS SOCIAL MEDIA SHIT .... Is EVIL. This is truly the devils playground. ✌️ — Trick Trick (@TRICKTRICKGS) December 9, 2014
Anyway, it all sounds like Trick-Trick got a little emo on social when he thought his buddy and his town were being dissed. Then he wised up. Maybe out of deference to Cole's growing stature in the game.
Discuss