Rihanna's album Anti is nowhere to be found.
It's been rumored for release just about every week for the past two months, but so far nothing.
Songwriter Glass John, who worked on the album, has a theory about the delay. In a crazy Twitter rant, he accused Travis Scott -- who is rumored to be Rihanna's boyfriend -- of holding up the album because, among other things, Scott was jealous of John's songwriting abilities. 
Scott took to Snapchat to deny the allegations.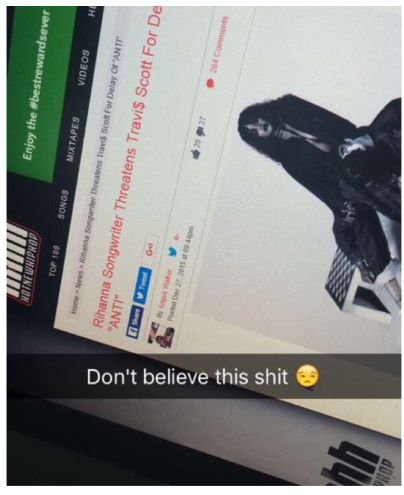 So if it's not Scott, what is holding up Rihanna's eighth album (but first since 2012)?
Discuss