Travis Scott and Kylie Jenner named their son Wolf Jacques Webster when he was born about six weeks ago.
Wolf is not a normal name for a human. But it's not really that bizarre a name as celebrity kid names go.
However, the name wasn't sitting well with at least Kylie, so it will be changed.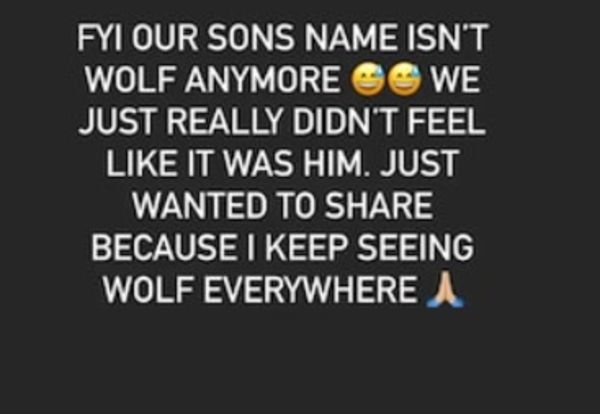 "FYI OUR SONS NAME ISN'T WOLF ANYMORE WE JUST REALLY DIDN'T FEEL LIKE IT WAS HIM. JUST WANTED TO SHARE BECAUSE I KEEP SEEING WOLF EVERYWHERE," Kylie typed on social.
No word on what the new name will be.
Discuss