Travis Scott and Kylie Jenner are expecting a baby girl.
According to TMZ, both Scott and Jenner have been telling their friends that Kylie is pregnant.  The pair has been together since April.
Kylie also appears pregnant in a Snapchat photo she posted today.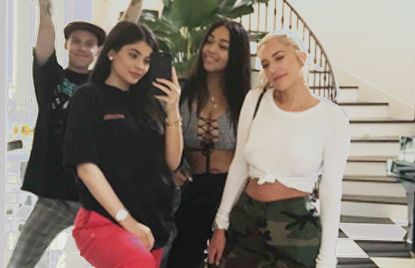 If this is all true, their daughter would be half-cousin to Kanye West and Kim Kardashian's kids North West and Saint West and to Rob Kardashian's Blac Chyna spawn Dream.
We also expect Travis, 25, and Kylie, 20, will get some sort of reality show out of this.
[Related: Travis Scott compares Kylie and Kendall Jenner in bed.]
Discuss