No genre takes the Grammys as seriously as Hip Hop does.
Perhaps it has to do with the competitive nature of the rap game.
A lot of folks thought Travis Scott should have got some Grammy noms for his work in 2016, which included his hit album Birds In The Trap Sing McKnight.
When he didn't, he wore his emotions on his digital sleeve. Here's his response to an IG post from Sickamore, who is Vice President of A&R at Epic Records.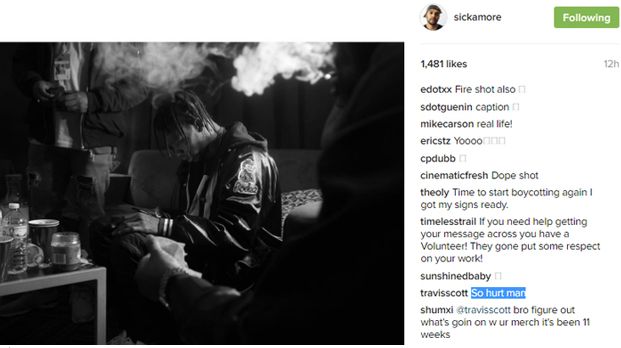 Do you agree that Scott should have received some Grammy love? You can see the list of nominees here.
Discuss