Tory Lanez has reacted to Dream Doll's diss song about him.
Dream Doll dropped her "On Your Head" Tory diss earlier this week after the Canadian spitter said he boned her on "Don Queen," his diss song to Don Q.
Baby Doll then said that Tory wanted to have a three-way with her and another guy, and he did all kinds of thirsty things to her during their encounter.
"The same night I met Tory, had him eating my box. Eating my a** and try to suck my feet through my socks. Don't ever say my name on a record, you tryna get props? Cause the day I feel disrespected, I make you my opps," she rhymed.
Tory reacted by leaving nine fire emojis in Baby Doll's social media comments, so he apparently feels the record.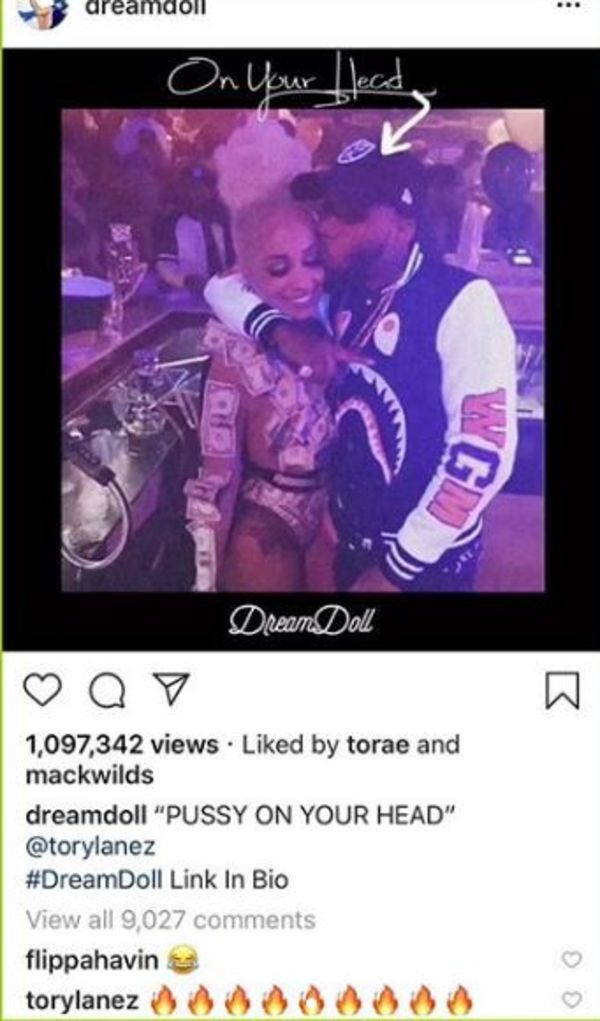 The 26-year-old has been everyone's favorite target for diss records over the last week, since he's been called out in songs by not only Dream Doll, but Don Q, Mysonne and J.R. Writer. J.I.D is supposed to be coming for Tory too after Tory called out Dreamville
What do you think about Dream Doll's lyrics in the diss song?
Discuss