Shooting Megan Thee Stallion doesn't appear to have been a good career move for Tory Lanez.
According to Nielsen Music/MRC Data, his streams dropped 40 percent the week after Megan Thee Stallion officially fingered him as the culprit, dropping from about 22 million to about 12 million for the week.
Tory claimed that was a statistical lie in a message to HotNewHipHop.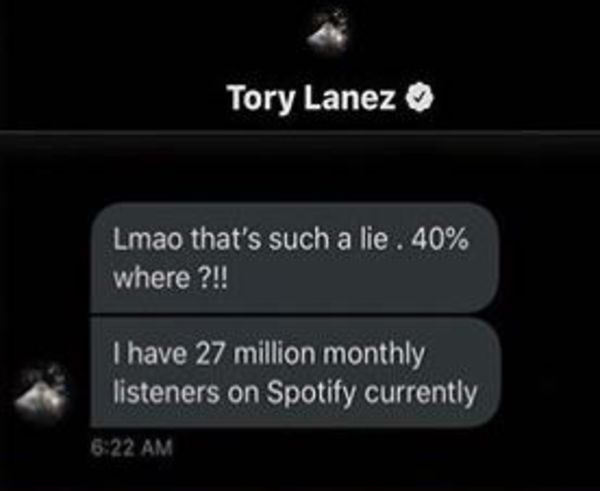 We're not sure that citing his monthly listeners disproves what Nielsen was saying about his weekly listening. But we're also pretty sure shooting a woman in the feet when she's walking away is a bad idea, so maybe Tory doesn't always think so good.
Discuss