When Jacquees emerged as Birdman's new favorite son, we couldn't help notice he looked a bit like Birdman's estranged boy Lil Wayne.
Tory Lanez doesn't resemble Drake, but they share a city and a rapping/singing style.
Lanez and Jacquees, who have feuded in the past over who's the better singer, have noticed these things too, because they were referring to each other as Lil Wayne and Birdman on Twitter this week.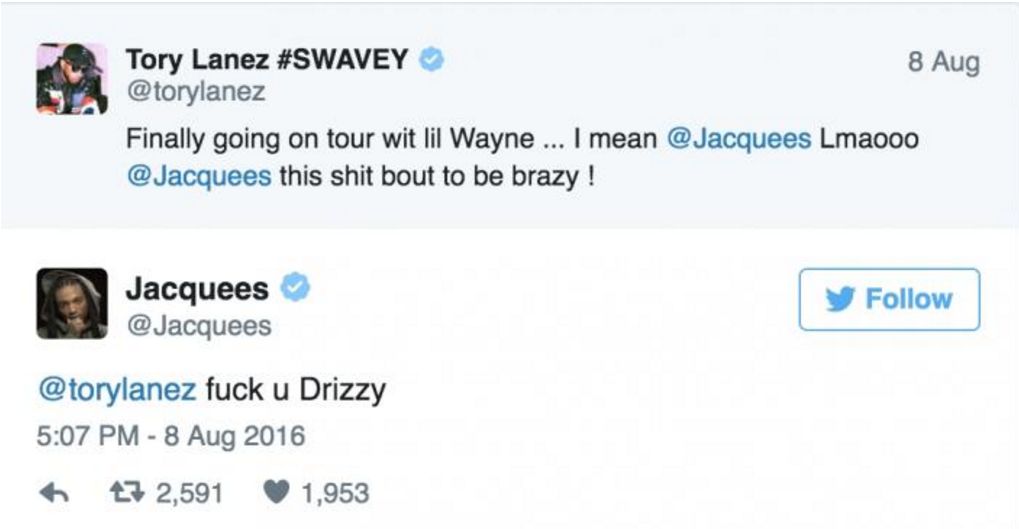 Here is the tour Tory's talking about:
I TOLD YOU TOUR WIT JACQUEES , KRANIUM AND VEECEE https://t.co/13DFrq6ZI1 ALBUM AUGUST 19 https://t.co/INEEPrw35T pic.twitter.com/f3gSljwEXv

— Tory Lanez #SWAVEY (@torylanez) August 8, 2016
Are Lanez and Jacquees adequate substitutions for the originals?
Discuss