Tory Lanez got ten years for shooting Megan Thee Stallion.
In his first statement since his sentence, Tory struck a defiant tone.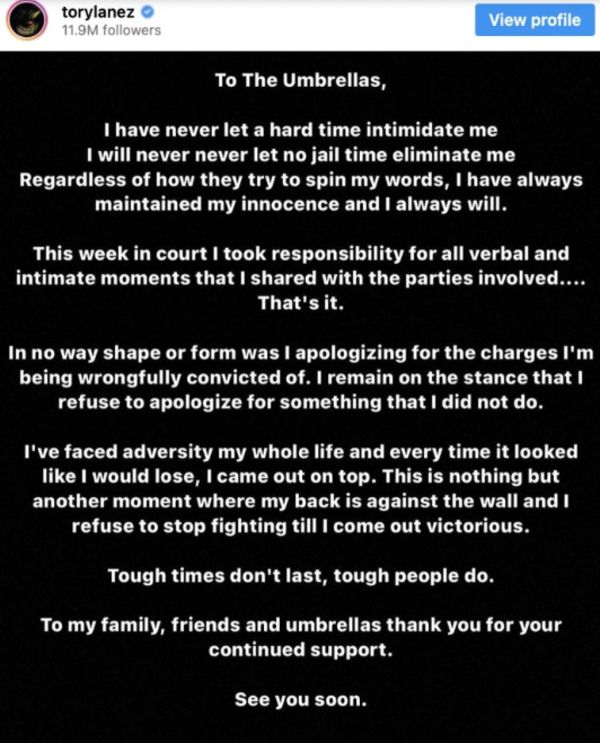 "In no way shape or form was I apologizing for the charges I'm being wrongfully convicted of. I remain on the stance that I refuse to apologize for something that I did not do," Tory typed.
Do you think there is any chance he didn't fire his gun at Megan Thee Stallion?
Discuss