Yesterday, Megan Thee Stallion posted texts messages that Tory Lanez sent her in the wake of him allegedly shooting her in which Lanez apologizes. She added that there was other evidence Tory shot her.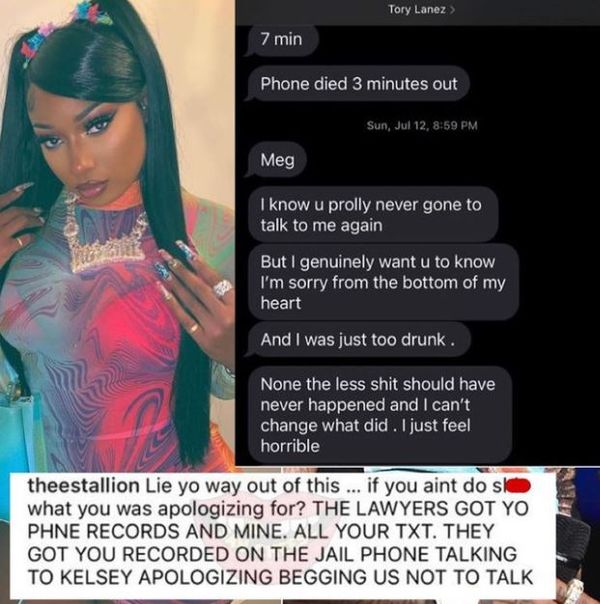 "Lie you way out of this," Meg captioned the conversation in which Tory apologizes. "if you ain't do sh*t what you was apologizing for? THE LAWYERS GOT YO PHNE RECORDS AND MINE. ALL YOUR TXT. THEY GOT YOU RECORDED ON JAIL PHONE TALKING TO KELSEY APOLOGIZING BEGGING US NOT TO TALK."
Tory has responded to the text part of her message, claiming he was just apologized for dicking down Meg's friend Kelsey, he was in the car the night of the shooting

"Good Dick had me f*cking 2 best friends ... and I got caught ... that's what I apologized 4 ... it's sick how up Sup it tho," Tory typed.
It looks like a jury will decide.
Discuss