The United States is currently trying to flatten the curve of COVID-19 a.k.a. The Coronavirus, but each day more people are becoming infected.
One of those people infected is Brooklyn Nets forward Kevin Durant, who recently hung out with Canadian rapper, Drake.
While Drake has tested negative for the virus, he is still in Quarantine laying low, and showing off his house, but it seems some people think his Coronavirus scare is hilarious.
Today, Drake posted a picture on Instagram with no caption, but the picture showed a very serious and almost sad Drizzy.
Fellow Canadian rapper and singer Tory Lanez thought the picture was funny and decided to tease Drake by captioning it for him.
"When u said u tested negative for corona but u tested positive .. and only u know"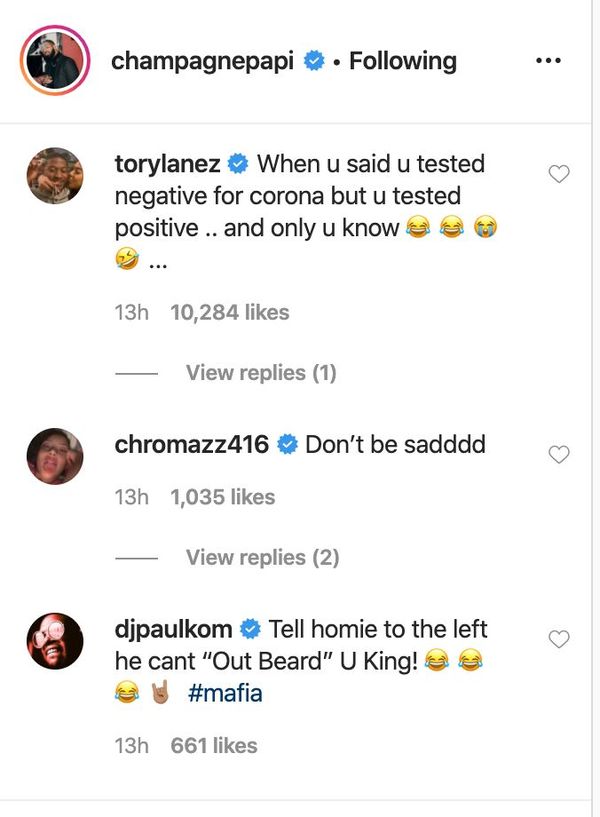 Do you think Drake will respond to Tory?
Discuss