Hip Hop has been around for a minute now and some of its stars are getting a bit long in the tooth.
Tory Lanez is 27. He was among many who responded with amazement to how old some of everyone's favorite rappers are.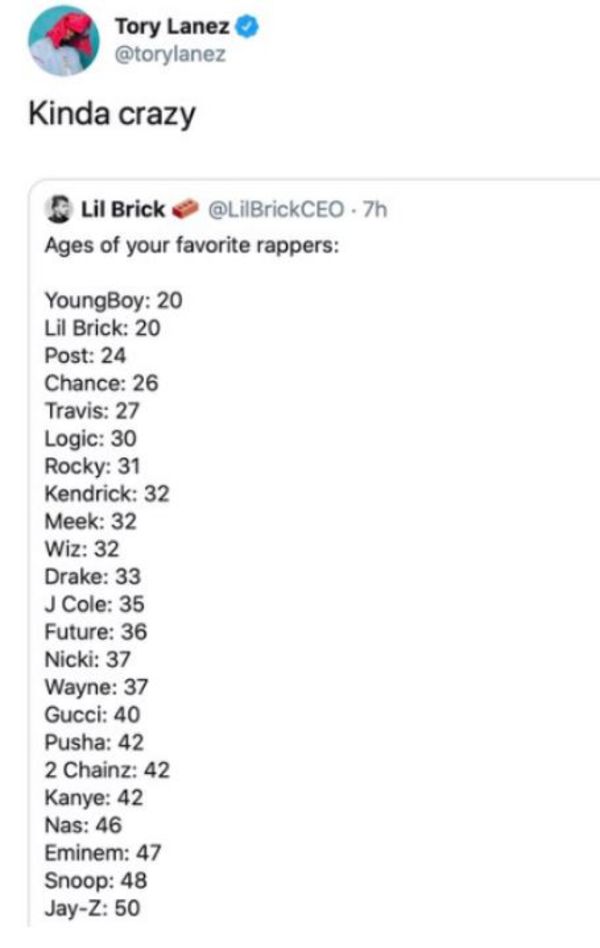 Lanez ended up deleting his Tweet.
Do any of those names and ages surprise you?
Discuss