If you drafted Todd Gurley as a RB1 this year in fantasy, you're probably not going to win your league.
The Rams move from St. Louis to LA hasn't been good for the sophomore, who only has 778 yards and 4 TDs through 14 games -- after putting up 1106 and 10 in 13 games his rookie year.
Gurley had his worst game of the year in the Rams loss last night to Seattle, and that drove one of his fantasy owners over the edge.
As you can see, Gurley was also feeling pretty salty.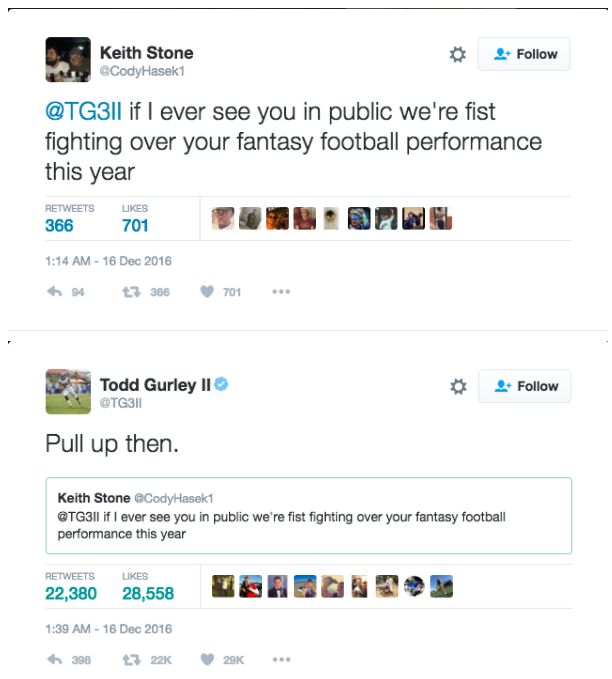 If Keith Stone did pull up, we're thinking it would be a rare win for a Ram in 2016.
Discuss